Cow wey get one horn
Marion Drew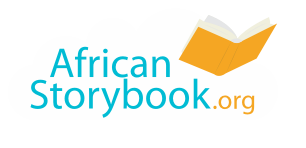 Heeeee! E get dis fine cow wey dey for house.
E get only one horn, and e no get tail.
E fat, e com get big stomach join.
Di owner like di cow pass anytin.
Wen di oda cow dem de chop, dis one no like to de follow dem chop.
Dis cow na fighter. Oda cows dem dey leave am alone.
Wetin you go do, if you eva meet dis kain cow ?
You are free to download, copy, translate or adapt this story and use the illustrations as long as you attribute in the following way:
Cow wey get one horn
© African Storybook Initiative 2014
Creative Commons: Attribution 4.0
Source
www.africanstorybook.org
Original source
http://paleng.weebly.com/,