Salma Alikalimi
Andrews Opoku Antwi and Michelangelo Quaye Anang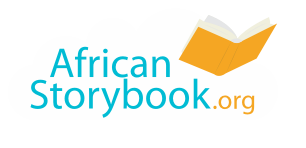 Tiŋa yuli daa booni Alikalimi.

Tiŋa bihi maa zaa daa nyɛla Alikaliminima.
Ti daa mali Salma, Bic, Gel, Marker ni ban kpalim.
Salma daa bi puɣinbila suŋa ka sokam yu o pam. Bɛ daa bɛ zaɣsi ka bɛ be ka ŋuna.
Bic daa nyɛla Salma zo gaŋa.

"N di bi zaɣsi ka n be ka Salma ka sokam yu n gba," Bic ᴣini tiɛhi.
To amaa, Salma ŋun daa ku biɛla suhu saɣanguni saha shɛli kam ka bi kpɛri o taba ni.
Kɔŋa ni zɔm ŋuni daa be tiŋa maa ni daa biahammi je din daa tahali ka Salma daa ku be suhu saɣanguni saha kam.
Salma daa mali la ashili suɣarili.

Bo lee daa ku nyɛ Salma daa shili?
Salma daa viɛlmi amaa ka ka inki. Ka bo n lee ku nyɛ alikalimi bukaata di yi niŋ ka dika inki din ni sabi? Alikalimi ᴣini ka tahi.
You are free to download, copy, translate or adapt this story and use the illustrations as long as you attribute in the following way:
Salma Alikalimi
© African Storybook Initiative 2017
Creative Commons: Attribution 4.0
Source
www.africanstorybook.org