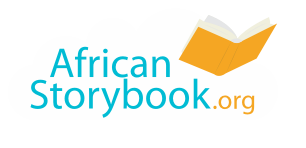 Eyakar etiang'it be akinyang ng'ikiel lukaalak. Nakipi ibooyo akinyang.
Eyakar nabo eng'atuny dae ng'ikiel luapolok. Enyami eng'atuny ng'itieng luche.
Eyakar ibarasit be aite ng'ikiel lu ang'ikiling'a. Edaka aite ng'inyaa.
Emakatar ng'ikieny lua ang'akopir ng'ikiel. Nyenyakaete kechi akimuj.
Eyakatar ng'irunyei dae ng'ikiel lu along'aren luapolok.
Eyakatar ng'ikolea luapolok ng'ikiel luitayek lokojokon. Nanam naapolon eya ng'ikolia luapolok.
Ayakar kolong ayong ng'ikiel lukaalak lokojokon.
Nakaneni, amakar tokona ng'ikiel lukaalak. Alokorosi epewae.
You are free to download, copy, translate or adapt this story and use the illustrations as long as you attribute in the following way:
Ng'ikiel
© School of Education and Development (Centre for Adult Education), University of Kwazulu-Natal, 2007 2014
Creative Commons: Attribution-Non Commercial 3.0
Source
www.africanstorybook.org
Original source
http://cae.ukzn.ac.za/resources/seedbooks.aspx