Fruit of advocacy and passion: children reading in a deep rural school in Nigeria
Mimi Werna
As the year draws closer to the end, we continue to share the impact of the wonderful efforts made by our champions to create awareness and support rural schools and communities to access and use African storybooks. Those efforts are even more celebrated when they contribute to changing the literacy practices of children who would otherwise not experience reading for enjoyment or imagination let alone reading for literacy development.
Mimi Werna, one of two African Storybook champions in Nigeria, shares one such heart-warming story of how African Storybook is changing a rural school in Nigeria.
---
Iwanger Christian School, Mbaagir is located in Buruku Local Government Area of Benue State, Nigeria. The school was birthed six years ago when the National Coordinator of Jireh-Doo Foundation (JDF), Mrs Josephine Habba, visited Mbaagir to celebrate the birthday of a set of twins she had adopted six years prior from this community. When she arrived with the twins, the first thing that caught her attention was seeing children roam the village during school hours. Further investigation revealed to her that the closest school to Mbaagir was 50 kilometres away!
She was told stories of the chaos and bleakness caused by this: how the few who braced themselves to trek the 50 kilometres to school ended up missing their morning classes, arrived at school distraught, and were confused during the lessons in which they actually sat. After the long walk back home again, they were unable to participate in chores at home or stay fresh to do assignments. Even their relationships began to suffer. So they dropped out.
To solve the problem, Mrs Habba met with community heads, parents and religious leaders. JDF decided to build a school in the area on a piece of land earmarked by the community.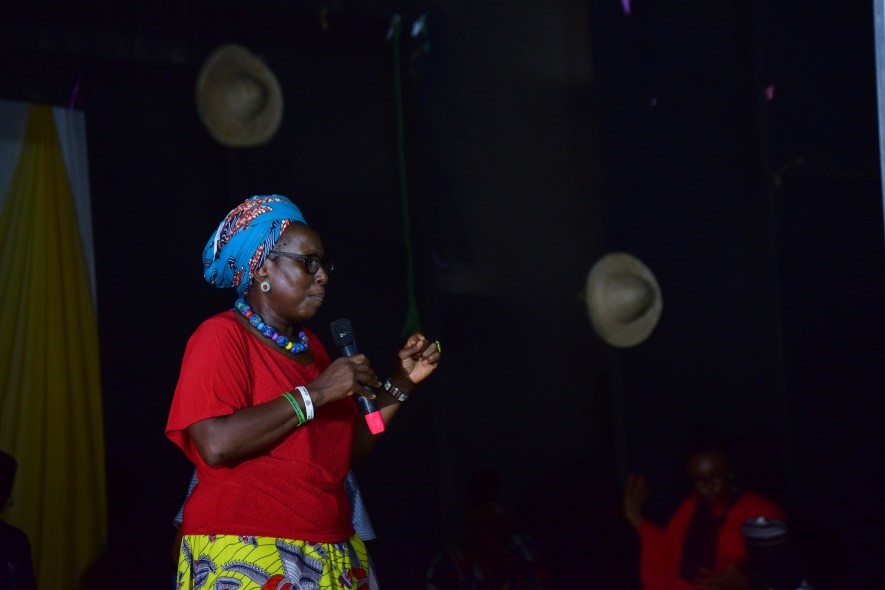 In six years, they went through two phases of approval with the Ministry of Education and now have about 45 learners and 5 staff. But there were no books – until I arrived with African Storybooks! Now the teachers and learners are all using African Storybooks for learning or teaching. This rural community school got access to 80 copies of 8 African storybook titles: Magical rainbow river, Decision, Time, Salemka'an spends her day with wind, Three boxes of wealth, Busy busy sun, Africa unity race, and Kariza's questions. They went on to use these titles in amazing ways.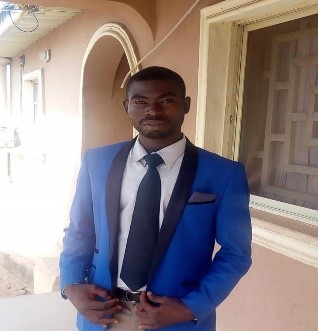 The school headmaster (pictured) Mr. Ngutor Caleb Aondoaver had much to say about the use and impact of African Storybook.
"With the use and reading of the African storybooks, students are building their vocabulary with new English words. The African names and characters help the children relate and connect quickly to the stories. Sometimes we talk about other African countries and our culture because of the names we find in these stories. This is helping them know more about Africa as a continent too! To help them read the Tiv language we sometimes translate the stories into Tiv so that they can enjoy learning through these books in a familiar language too.
"There are children who did not like reading at all because they did not even own books. The books they could access were not relatable. It was difficult for some but the different reading levels have really helped them. Because the stories are not bulky it has increased the student's interest in reading them. Reading does not scare them anymore. Sometimes, during classes, the children read individually and then are asked questions to test their comprehension. Sometimes they read in groups, and answer the questions collectively and each child writes down a lesson he/she has learnt from the story. It is compulsory to read one African storybook in the class every week.
"Even the teachers enjoy reading the books. They have used the books to teach colours of the rainbow, the importance of hand washing, unity, problem solving, team work, and a lot of other things. The teachers find the illustrations very useful, especially for the smaller ones who are learning to read pictures.
"The school keeps the books in a library so that every child now has an opportunity to read at home by borrowing from the school library. They are learning to read at their own pace but also remembering to return them in good shape to the library for other children in the school or community to borrow. Out of my 45 students, I can boast of 15 active readers who borrow these books consistently. The bigger children who are better at reading have reported reading to their neighbours and family. We definitely plan to print PDF copies of more African storybooks but for now, we want the children to know the stories they have to the point of memory before we add more."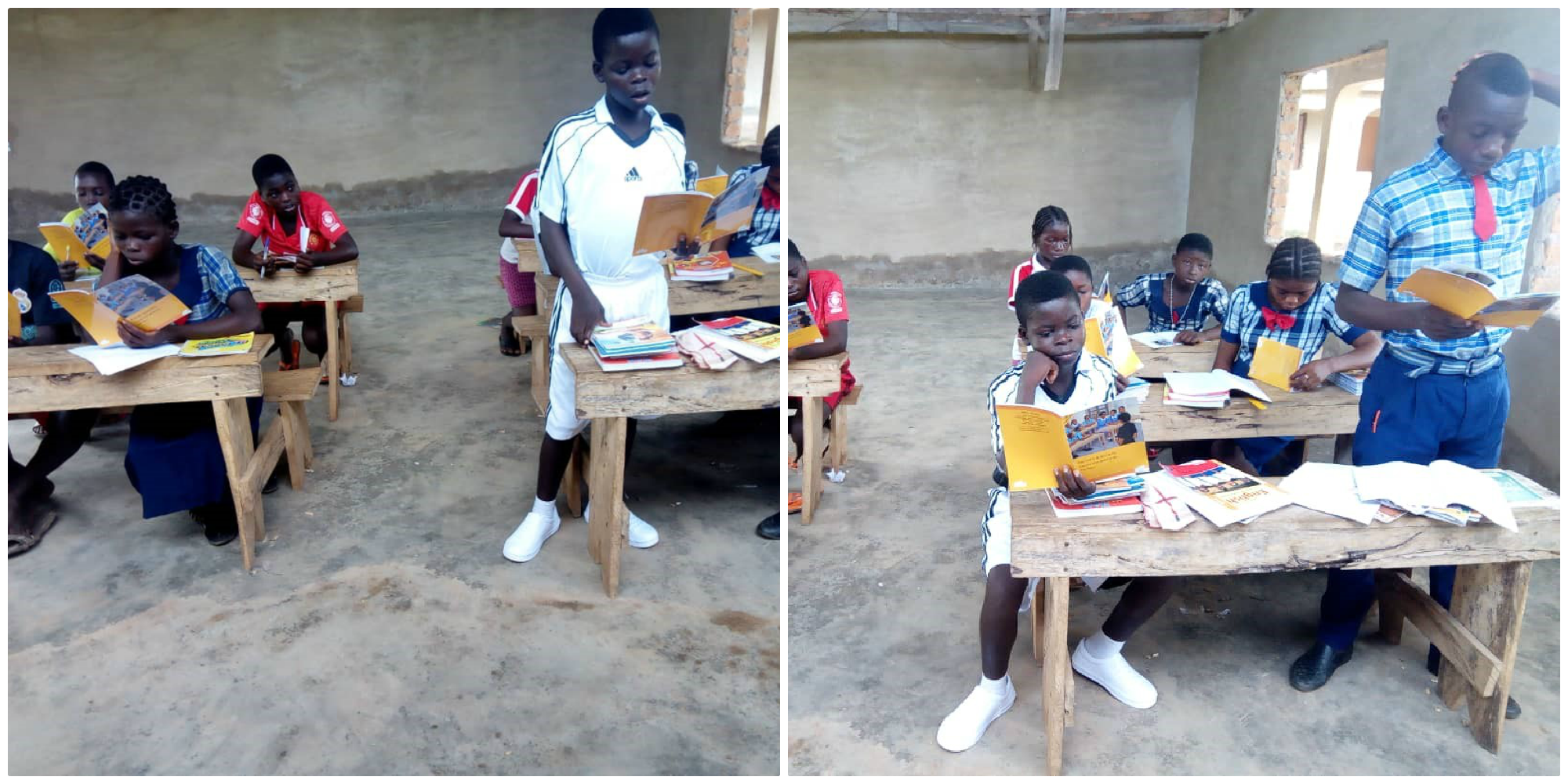 Stories like this make the work worthwhile. I am happy to be a part of something great.
For the love of children, stories and books!