Azizi the doll
Natalie Propa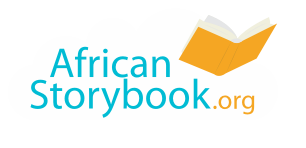 This is Azizi. Azizi is my doll.
I like Azizi because he always smiles.
After I wake up I wash my face. Then I look for Azizi.
When I find Azizi I brush his hair.
When I eat breakfast I feed Azizi.
When I eat sweets I give one to Azizi.
But Azizi never eats his sweet. I wonder why!
I walk around the compound picking flowers.
I give a flower to Azizi. But he never says, "Thank you."
I wash Azizi clean before my mother bathes me.
I dress Azizi in red because I love the colour red.
When I go to sleep, I lay Azizi beside me.
You are free to download, copy, translate or adapt this story and use the illustrations as long as you attribute in the following way:
Azizi the doll
© African Storybook Initiative 2015
Creative Commons: Attribution 4.0
Source
www.africanstorybook.org