Japuonj Akinyi
Vusi Malindi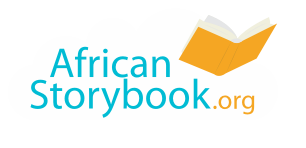 Ma en japuoujna to nyinge Akinyi. Ohera sidang'.
Japuonj Akinyi puonjaga nukta kod fuoni mag wach. Anyalo wacho a, e, i, o, u.
Japuonj Akinyi osepuoujawa range kaka makwar, mbulu, alum, ratong', kod rateng'.
Seche mag ywenyo, Japuonj Akinyi wernwa moudo wanindi. Adier ower wend nindo mamit.
Wer mamitno iwero kama: Nindo mayom ka mula Yie ichiwne wang'i Mor mogundho riti Kawang' ichiewo Nind maber jaherana Kik iywagi, kendo wang' awerni Wend nindo mamit sidang' Ninda! Ninda!
Japuonj Akinyi ong'eyo sigana mathoth. Oganonwa sigana mopogore pile odiochieng ka odiochieng ejuma.
Chieng' wuok tich, oganonwa ewi chuo mathuondi.
Tich ariyo to oganonwa e wi nyiri mathuondi.
Tich adek, oganonwa e wi yore mag wuoth.
Tich ang'wen is oganonwa ewi wecha mag pur.
Tich abich to okwayo moudo wawegi moudo waganne jowetewa wawegi.
Adiero japuonjwa ema oloyo japuonj duto maniepiny. Kabedo maduong' to agomba modo abed kaka japuonj Akiniyi.
You are free to download, copy, translate or adapt this story and use the illustrations as long as you attribute in the following way:
Japuonj Akinyi
© African Storybook Initiative 2014
Creative Commons: Attribution 4.0
Source
www.africanstorybook.org