Ggonya Omuyala.
Wiehan de Jager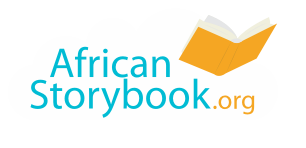 Waliwo Ggonya nga muyala nnyo.
Buli kiseera yasooba nga mpolampola okunonya ekyokulya.
Oluvanyuma lw'ekyo Ggonya yali akuse era nga musanyufu.
Paka lwadamu okuba omuyala.
You are free to download, copy, translate or adapt this story and use the illustrations as long as you attribute in the following way:
Ggonya Omuyala.
© Christian G. 2014
Creative Commons: Attribution 4.0
Source
www.africanstorybook.org