Jaaka the fisherman
Zablon Alex Nguku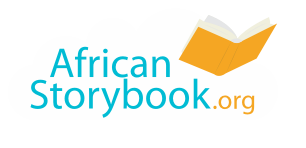 This is Jaaka the fisherman from Naminya.
He fishes on the river Nile.
He has a boat, fishing net and a hook.
He always wakes up very early in the morning to catch the Nile perch.
At around 10am, he's selling his catch in Jinja central market.
Jaaka what happened? Was it a loss?

He's so sad.
"Today the situation is bad. The Nile breeze did not permit me to fish. And one perch swam away with my hook."
"But I have hope that tomorrow will be good, because I've bought a new hook."
You are free to download, copy, translate or adapt this story and use the illustrations as long as you attribute in the following way:
Jaaka the fisherman
© Ugandan Community Libraries Association (Ugcla) 2015
Creative Commons: Attribution 4.0
Source
www.africanstorybook.org
Original source
http://ugcla.org