Why Frog is so ugly
Hélder de Paz Alexandre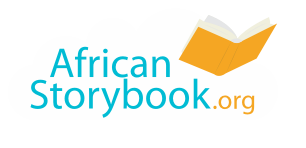 Many years ago, the Lizard and the Frog were friends.

One day they decided to look for girlfriends in the city.
The Frog was jealous of the Lizard's shining and brilliant skin.
He said, "What did you do to look so beautiful? Look at me, I am so ugly. What can I do about my skin?"
The Lizard said, "Listen! Put some water in a pot and put it on the fire. Next, you......"
But the Frog said, "I know already, I know. Shut up, my friend."

And he left in a hurry.
So he arrived home and put some water in a pot.
When the water began to boil, he threw himself into it.
His skin was burnt and his tail came off!
And instead of being brilliant and beautiful like the Lizard, he was even more ugly!
You are free to download, copy, translate or adapt this story and use the illustrations as long as you attribute in the following way:
Why Frog is so ugly
© Mozambican Writers 2014
Creative Commons: Attribution 4.0
Source
www.africanstorybook.org