My family and I
Wiehan de Jager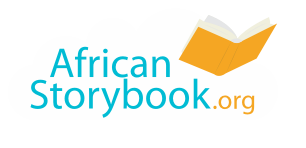 My dinosaur and I look at my birds in the sky.
My birds and I meet Chimpanzee in the tree.
My chimpanzee and I play with my giraffes on the hill.
My giraffes and I make monkey balls from clay.
My monkey and I eat bananas with Gorilla every day.
My gorilla and monkey fear Tortoise in every way.
Tortoise and I go home very slowly with Snake.
Snake and I love to hiss and sing songs by the lake.
My entire family and I live together in great happiness!
You are free to download, copy, translate or adapt this story and use the illustrations as long as you attribute in the following way:
My family and I
© Ugandan Community Libraries Association 2014
Creative Commons: Attribution 4.0
Source
www.africanstorybook.org