Moye waawi limugo haa sappo?
Salim Kasamba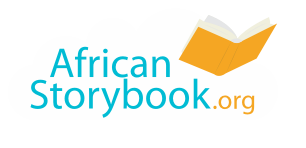 Ndenno, caka laynga, Laamiiɗo Cirgu fuɗɗi numugo dow jamanuuru yeesooru.

Ngu numi, "Mi fuɗɗi nawyugo, nden nyalnde feere, mi maayay. Laamiiɗo marɗo hakkiilo ndikka suɓa jaɓanoowoɗum daga e luttiri semmbe nder ngurndam muuɗum."

Ammaa noye Laamiiɗo Cirgu suɓtirta? E ngu yiɗi dabbaaji gonɗi ley laamu maagu fuu. Walaa ndabbawa nga Cirgu ɓuri yiɗugo.
Laamiiɗo Cirgu e woodi dabare. Sey ngu lili kuwanoojingu ɗi nastoya laynga. Cirgu wi'i, ɗi njaha, ɗi nodda dabbaaji gonɗi ley laamu maagu fuu, ɗi ngara laamorde.

Cirgu humpitiɗi ngam moftorde welnde. Fahin nyalnde moftorde ngu hokkayɗi anndinoore mawnde.

Kuwanooji Cirgu ngaɗi no ngu umri, ɗi njahi fuuna, hirna, woyla e fommbina laynga fuu.
Nyalnde moftorde, nde jemma waɗi, dabbaaji fuu kawti e laamorde. Ɗi ngimi, ɗi ngami ɗi nani belɗum soosey.

Ɓaawo lewru wanngi dow leɗɗe, Laamiiɗo Cirgu yottii, ngu dari caka njayri. Dabbaaji fuu acci gimi bee wamarde, ɗi nde''iti siriw, ɗi keɗitii ko Laamiiɗo yiɗi wi'ugo. Sey Cirgu, Laamiiɗo dabbaaji laynga, fuɗɗi wolwugo.
Cirgu maatinii, nden ngu wi'i, "Mi noddii'on ngam mi numi, wakkati waɗi, ndikka mi suɓa jaɓanoowoyam. Ammaa suɓol ngol saɗii, ngam e mi yiɗi'on on fuu, walaa mo mi ɓurdi yiɗugo. Mi waawataa suɓtugo gooto nder mooɗon. Sey mi numi, ndikka poondol suɓanayam."
Laamiiɗo Cirgu ƴefti labbo. Ngu wi'i, "Artuɗo nder mooɗon baawuɗo hubaago labbo ngo'o dow, nden lima haa sappo ko ngo yana e leydi, wonay laamotooɗo ɓaawo am."
No Laamiiɗo Cirgu timminiri bolle, dabbaaji nani hooloore teddude gaɗa maaji. Ɗi ngayliti, sey ɗi ngi'i nyiiwa e dampoya leydi, e seeka laawol hakkunde moɓgal dabbaaji e nga wara yeeso.

Sey nga wi'i, "Kokkee laawol, min woni ɓurɗo mawnugo, min wonata laamiiɗo."
Nyiiwa hoosi labbo, ƴeftingo bee junngo maaga. Nga so''irii hoore maaga gaɗa nden nga huborii labbo dow asama. Nyiiwa hooli semmbee, "Go'o! Ɗiɗi! Tati! Aa'aa!!"

Labbo yani e leydi daga limngal yottaaki nayi. Nyiiwa ɓerni, nga fuɗɗi dampitaago. Laamiiɗo Cirgu wi'inga, "A haɓdi deydey e maaɗa."

Sey nyiiwa wurti.
Ɓaawo nyiiwa dilli, haalaaji ummi hakkunde dabbaaji, sey ɗi ngewta, ɗi njala, ɗi ngaɗa hooloore. Sey sawtu tedduɗum, diga ɓaawo moɓgal dabbaaji, darni ngewti maaji.

Gaduuru ladde nasti caka moɓgal dabbaaji bee pargal, ndu wi'i, "Kokkeeyam laawol! Kokkeeyam laawol! Mi wonoyay laamiiɗo. Mi cokootirɗo, mi ɓurii'on marugo semmbe. Haani mi wona laamiiɗo."
Gaduuru ladde hoosi labbo jogiingo semmbee naaɗori gaɗa nden hubiingo dow asama. Ndu wulli, "Go'o! Ɗiɗi! Tati! Nayi! Jowi! Ayyee!"

Labbo yanii daga limngal yottaaki joweego'o. Gaduuru ladde ɓerni ɓuri semmbe. Sey ndu dampi leydi ndu ummini sollaare.

Cirgu wi'indu, "Gaduuru, koo moye fuu sey huboo labbo nde go'o tan. A haɓdi deydey, wurta."

Sey gaduuru ladde wurti.
Ɓaawo ɗon dabbaaji ngaɗi ka yewtugo, e ɗi mbi'a, "Poondol ngo'ol no caatungol! Nyiiwa foondi, nga heɓaayi, nden kannga ɓurdi mawnugo. Gaduuru ladde maa foondi, ndu heɓaayi, nden kayru ɓurdi semmbe. Walaa mo foti nyaama poondol ngol."

Yeeso seɗɗa, sey ɗi nani sawtu feere diga gaɗa moɓgal dabbaaji. Sey ɗi ngayliti ko'e maaji, ɗi ngi'i kaayeefi.
Dabbaaji ngi'i waandu mawndu e wurtoyo diga moɓgal, e ndu wara yeeso. E ndu wara, e ndu wi'ito, "E mi waawi. E mi anndi, e mi waawi. E mi waawi, mi nyaamay." Sey ndu hoosi labbo, ndu yahiri gaɗa-gaɗa, nden ndu naaɗi junngo maaru. Sey ndu fuɗɗi doggugo, nden ndu diwi, ndu hubi labbo dow asama. Ndu limi, "Go'o! Ɗiɗi! Tati! Nayi! Jowi! Joweego'o! Joweeɗiɗi! Ayyee!" Waandu fuɗɗi woyugo.
Labbo yani e leydi daga limgal yottaaki joweetati. Waandu nanaayi belɗum sam, ndu ɓerni. E ndu waylitoo, e ndu dumdumta, e ndu metitoo.

Ammaa Laamiiɗo Cirgu wi'indu, "Waandu am, a haɓdi deydey. A anndi, koo moye fuu, nde go'o tan huboto labbo."

Sey waandu wurti.
Dabbaaji feere ummi, ɗi ngayliti, ɗi taskani hootugo. No ɗi ummorii, sey ɗi ngi'i baroogel pamarel e wara diga caka moɓgal dabbaaji. E ngel faɗi yeeso, sey ngel wi'i, "Munyee, munyee. Haa mi haɓda. E mi waawi. E mi waawi. Acceeyam mi foonda."

Nde dabbaaji nani ko ngel wi'i, sey ɗi ngaɗi ka jalugo.
Laamiiɗo Cirgu ummi, diwi, hooli bee semmbe, "Accee! Taa' njalee baroogel! Ngaye wi'ata dabbaaji pamari mbaawataa waɗugo, ko dabbaaji mawɗi ngaɗata? To baroogel e yiɗi haɓdugo, foti ngel haɓda non no dabbaaji luttuɗi fuu kaɓdiri. Ngoosoree, accee baroogel huboo labbo." Sey dabbaaji ngoosori.
Baroogel turi, hofni laamiiɗo muuɗum, nden ngel wayliti, ngel hoosi labbo bee honnduko maagel. Sey ngel yahiri gaɗa-gaɗa seɗɗa, nden bee semmbe maagel fuu ngel fuɗɗi doggugo. Saa'i ngel yotti caka njayri, ngel diwi dow.

Baroogel foofi foofaango teddungo, nden ngel hubii labbo, ngel wulli, "Jowi ɓeyda jowi foti bee sappo." Sey labbo yani e leydi.
Dabbaaji fuu de''iti, e ɗi njiiɓi. Laamiiɗo Cirgu tinndini, "Goonga, baroogel. Jowi ɓeyda jowi ɗum laawol feere ngol heɓugo sappo. E woodi laabi ɗuɗɗi no keɓirten limugo haa sappo."

Poondol ngo'ol naa' ɗum heɓtugo ɓurɗum mawnugo koo ɓurɗum margo semmbe. Ɗum poondol heɓtugo ɓurɗum hakkiilo. Non baroogel wartiri Laamiiɗo, ɓaawo nde Cirgu waati.
You are free to download, copy, translate or adapt this story and use the illustrations as long as you attribute in the following way:
Moye waawi limugo haa sappo?
© African Storybook Initiative 2017
Creative Commons: Attribution 4.0
Source
www.africanstorybook.org