Playing Baanda
Raphael Wanjala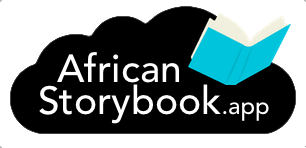 The Luyia community of western Kenya speak up to 18 Luyia dialects.

Baanda is the name of a game played by boys only in this community. It is popularly called Banoo.

It involves different body postures so the community believes that it is not suitable for girls.
Players use small rounded colourful glass balls.

The game is played on a flat surface, usually, on the ground with a small hole at the centre of the court.
Banoo can be played by two or more boys depending on the space and agreement among the players.

In the past, the game was played while the boys herded cattle. Today, it is played any time for leisure.
Before starting, players bet, each suggesting the highest score he can get.

Once the targets are set, all players place their balls around the hole.

The one whose target is the highest, starts the game.
The first player flips his ball with the finger aiming to hit his opponents' balls.

One scores by successfully hitting the ball(s) of other players, followed by his own ball landing into the hole.
Anyone who breaks the rules of engagement is dismissed from the game.

If he insists on remaining in the game, the rest of the players exclude him by going away to create another court.
I asked the boys a question as they played. "Do you enjoy playing this game?"

They all answered, "Yes!"

One went on to say, "It breaks boredom and we discover friends as we play."
Before I left, the boy who had been concentrating on playing, finally made his contribution.

"This game helps us to resolve disagreements on our own without running to our parents all the time. We learn to accept and to follow rules."
You are free to download, copy, translate or adapt this story and use the illustrations as long as you attribute in the following way:
Playing Baanda
© African Storybook Initiative 2021
Creative Commons: Attribution 4.0
Source
www.africanstorybook.org