Baapuushi bakwa Mpundu
Marleen Visser and Wiehan de Jager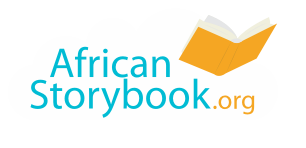 Mpundu aalitemwa baapuushi.

Pa ng'anda yakwe paliba baapuushi abengi.
Mpundu aalikwata puushi umo uwafita.

Uyu puushi aalitemwa ukulya inama.
Mpundu aalikwata puushi umo uwaina.

Uyu puushi alyafye icili conse.
Puushi wacitatu abutukila mu cimuti.

Aikatwa mu cimuti.
Mpundu aniina ku cimuti. Aikatwa mu cimuti pamo na puushi wakwe wa citatu.

Banyina balyafwile ukubekisha.
Mpundu aalikwata baapuushi babili abanang'ani.

Balala pa kasuba akasuba konse.
Mpundu aakwata baapuushi batatu abendauka lyonse.

Baleekata imbeba ubushiku mu cikini.
Mpundu aalikwata imbwa imo. Ishina lya mbwa ni Kuyopa.

Kuyopa takwata abanankwe.
Baapuushi bakwa Mpundu tabatemwa Kuyopa. Balaitamfya ukuya panse.

Kuyopa abutuka.
Mpundu asanga Kuyopa, baapuushi tabatemenwe.

Tabalefwaya ukumona Kuyopa nakabili.
Ni baapuushi banga Mpundu akwata?

Akwata baapuushi cine konse kone.
Bushe Mpundu akwata imbwa shinga? Aakkwata imbwa imo.

Bushe Kuyopa alikwi nomba?
Ni baapuushi banga mwakwata pang'anda?

Ni imbwa shinga mwakwata pang'anda?
You are free to download, copy, translate or adapt this story and use the illustrations as long as you attribute in the following way:
Baapuushi bakwa Mpundu
© African Storybook Initiative 2015
Creative Commons: Attribution 4.0
Source
www.africanstorybook.org
Original source
http://paleng.weebly.com/.