Emakati a-Bakhona
Marleen Visser and Wiehan de Jager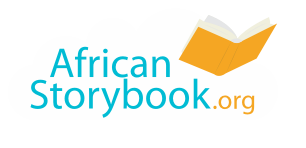 Bakhona utsandza emakati.
Endlini yakhe kunemakati lamanyenti.
Bakhona unelikati linye
lelimnyama. Lelikati lidla inyama lenyenti.
Bakhona unelikati linye
lelikhuluphele. Lelikati leli lidla yonkhe
intfo.
Likati lesitsatfu, ligibela
sihlahla. Lelikati leli liyahakamela kulesihlahla.
Bakhona ugibela lesihlahla.
Naye uyahakamela nalelikati lesitsatfu kulesihlahla.
Bakhona unemakati lamabili
lavilaphako. Ayatilalela ngaphandle elangeni lusuku lonkhe.
Bakhona unemakati lamatsatfu
lamatasa. Wona abamba emagundvwane ekhishini ebusuku.
Bakhona unenja yinye.
Ligama layo nguZodlani. Zodlani ute bangani. Udvumele.
Emakati a-Bakhona akamutsandzi
Zodlani. Ayamucosha amukhiphele ngaphandle endlini. Zodlani uyabaleka aye khashane.
Bakhona uyamubuka amutfole
bese umuletsa ekhaya. Lamakati awajabuli. Awafuni kuphindza amubone Zodlani futsi.
Mangaki emakati a-Bakhona?
Unemakati lasiphohlongo.
Tingaki tinja taBakhona?
Unenja yinye. Ukuphi Zodlani nyalo?
Wena unangaki emakati
ekhaya? Unangaki tinja ekhaya?
You are free to download, copy, translate or adapt this story and use the illustrations as long as you attribute in the following way:
Emakati a-Bakhona
© African Storybook Initiative 2015
Creative Commons: Attribution 4.0
Source
www.africanstorybook.org
Original source
http://paleng.weebly.com/.