Waarmee sal ek reis?
Catherine Groenewald, Jesse Breytenbach, Louwrisa Blaauw, Mango Tree, Marion Drew, Natalie Propa, Rob Owen, Sue Kramer, Vusi Malindi and Wiehan de Jager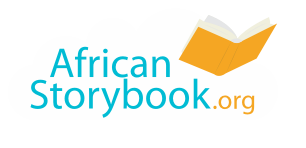 Ons kan op verskeie maniere reis. Watter manier sal ek kies?
Moet ek 'n vliegtuig kies?
Vliegtuie vlieg baie hoog. Ek is bang om te vlieg!
Miskien moet ek 'n helikopter probeer?
Maar helikopters vlieg ook!
Dalk moet ek die trein gebruik.
Maar die treinstasie is so ver.
Of moet ek dalk 'n bus gebruik?
Ons dorpie het net een bus!
Miskien kan ek met die vragmotor reis!
Maar vragmotors word gebruik om groot goed rond te ry.
Moet ek met 'n fiets reis?
Maar sal Pappa sy fiets vir my leen?
Miskien probeer ek 'n boot.
Maar ek vertrou nie eintlik 'n boot nie.
Aah! Ek weet waarmee ek wil reis! Die trekker!
You are free to download, copy, translate or adapt this story and use the illustrations as long as you attribute in the following way:
Waarmee sal ek reis?
© African Storybook Initiative 2015
Creative Commons: Attribution 4.0
Source
www.africanstorybook.org