Duma ota ti kosha omake oye!
Nathi Ngubane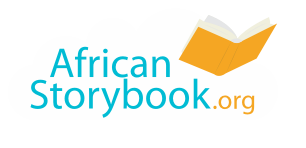 ko unona aveshe veli moilongo yAfrica.
Edina lange Aame Duma no ndina eedula Omulongo.
Oha ndi di pamwe no ka mwameme kandona Zinhle ou ena eedula omulongo nanhatu.
Oha tudi pamwe na Mama, Baba, oka mwameme mati kashona Wandile, oshoyo Ombwa yetu Bhubesi.
Eshi ngoo Omukifi wocorona waholoka, Eenghalamwenyo detu onda lunduluka.
Okamukifi kashona ashike ota kandulu oku tu etela ouvela. Keshe omunhu ota ndulu oku vela komukifi ou wocorona.
Onda uda nai molwaashi ita ndi dulu vali okundanauka vali nookaume kange.
Wandile okwa uda nai molwaashi ita dulu okupapatela ookaume kaye.
Zinhle naye okwa uda nai shaashi ita dulu vali okupaafana omaadi okomulungu nookaume kaye.
Mama omuwapaleki koshipangelo shili modolopa.Baba ohalandifa oihape noikwambidi modolopa.

Alushe efimbo longula oha vai koilonga omanga Zinhle te tu tonatele.
Omushiinda wetu, Gogo, Okwa kulupa ye vali okuna oudu womutima.
Ka pena umwe apumbiwa akale popepi naye omafiku aa. Molwaashi oshidu eshi shocorona oshanyika oshiponga kovakulupe.
Ina tuhala tu mweetele oudu.
Konima yoilonga, Mama alushe ohai akatale nghee Gogo auhalapo no hemutwalele oihape.

Mama oha fiye oihape pomuvelo molwaashi ita dulu okuya meumbo.
Alushe efimbo longula, Zinhle oha ka tala omeva pokapomba kelipopepi.

Ovanhu vamwe oha va ndjala oumaska, vamwe iha vandjala. Zinhle okwa ninga okamaska kaye akufa oshilapi kokapopifa kaye.

Oha kosho alushe omake aye keumbo. Mama oha tula oSanitizer keenyala dute.
Alushe Konguloshi, Mama ohetu ndimbulukifa:
''Ndjala okamaska kayela efiku keshe. Kosha omake oye nofewa oule weesekonde omilongo mbali uuna tondiapa kwali waya.Tuvikila omulungu no kanya koye uuna tokolola ile totu onisha.''
''Eheno, Mama!'' osho ati.
1. Kosha omake oye nomeva.
2. Longifa ofewa ngeenge to likosho keenyala.
3. Likosha oule weseconde omilongo mbali ile valula tweende kashona nakashona to valula okundja puimwe fiyo omilongo mbali.
4. Likosha vali keenyala nomeva.
5.Lipushula keenyala noshilapi shayela ile noumbambila vokeenyala.
6. Paife owayela keenyala!
You are free to download, copy, translate or adapt this story and use the illustrations as long as you attribute in the following way:
Duma ota ti kosha omake oye!
© Nathi Ngubane, Azad Essa, Social Bandit Media, African Storybook Initiative 2020
Creative Commons: Attribution 4.0
Source
www.africanstorybook.org
Original source
https://sacoronavirus.co.za