Dorooru Mawndu Toonyotoondu
Isaac Okwir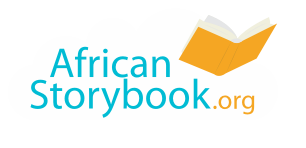 E woodi dorooru ɓaleeru maapinndiiru bee tokkere maaru dorooji ɓaleeji.

Dorooru ndu'u ndu toonyotoondu.
Ammaa e woodi dorooji mawɗi feere-feere nder tokkere nden.

Dorooji tokkooji dorooru toonyotoondu ndun bannye e ɗi cukloo heɓtugo dorooru nduye ɗi ɗowantoo.
Nyalnde feere dorooji luttuɗi mbi'i toonyotoondu ndun, "Haani min annda ɗum an hokkatamin umrooje."
"Too," toonyotoondu ndun wi'i, "Sey mi taara hoore am bee meetalol. Onon boo haani tokkon umrooje am fuu dey-dey."
Sey dorooru mawndu feere haɓɓani toonyotoondu ndun meetalol.

Toonyotoondu ndun wi'i, "Haani ko mi umrata fuu on ngaɗa. Mi yi'ɗaa haa'inaare."
To toonyotoondu diwii, dorooji fuu ndiwa. To toonyotoondu ndu jooɗoto, dorooji fuu no njooɗoto.

To toonyotoondu ndun wooki, dorooji fuu ngooka.
Yeeso ton, nde wakkati saali, sey meetalol fuɗɗi ɓiɗɗugo hoore mayru.
Sey nyalnde feere toonyotoondu jooɗi wi'i, "Meetalol ngo'ol ngol nawniiyam ngol ɓiɗɗiiyam."

Nden ndu jogi hoore maaru bee juuɗe.
Sey dorooji fuu njooɗi, ɗi njogi ko'e maaji bee juuɗe, ɗi mbi'i, "Meetalol ngo'ol ngol nawniiyam, ngol ɓiɗɗiiyam."
Sey toonyotoondu ɓerni, wulli wi'i, "Goonga am!" Tokkere fuu nooti wi'i, "Goonga am!"

Toonyotoondu ndun wulli fahin wi'i, "Ɗu'um ɗum wannaare." Tokkere fuu wi'i,

"Ɗu'um ɗum wannaare."
Toonyotoondu nanngi hoore muuɗum nden ndu talli.

Dorooji fuu talli bana mayru. Sey ndu haɓani ummaago, dorooji fuu kaɓani ummaago, ammaa ɗi tallake e waana!
Tokkere dorooji kisi, ammaa toonyotoondu waati.
You are free to download, copy, translate or adapt this story and use the illustrations as long as you attribute in the following way:
Dorooru Mawndu Toonyotoondu
© African Storybook Initiative 2016
Creative Commons: Attribution 4.0
Source
www.africanstorybook.org
Original source
www.ethiopianfolktales.com