Duma says wash your hands!
Nathi Ngubane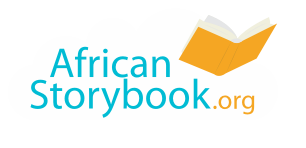 For the children in every country of Africa
My name is Duma and I am ten years old.

I live with my sister Zinhle who is thirteen years old.

We live with Mama, Baba, our little brother Wandile, and our dog Bhubesi.
Since this coronavirus came, our lives have changed.

It is such a small virus but it can make us very sick. Any person can get very sick from this coronavirus.
I am sad because I cannot play with my friends.

Wandile is sad that he cannot hug his friends.

Zinhle is also sad that she can't share her lip gloss with her friends.
Mama is a cleaner at the hospital in town. Baba sells fruits and vegetables in town.

Every morning they leave for work and Zinhle looks after us.
Our neighbour, Gogo, is very old and has a heart problem.

No one is allowed near her these days. The coronavirus is very dangerous for older people.

We don't want to make her sick.
After work, Mama goes to check on Gogo and brings her fresh fruits.

Mama leaves the fruits at the door because she can't go into the house.
Every morning, Zinhle goes to collect water from the nearby taps.

Some people are wearing masks, some are not. Zinhle made a mask using her doek.

She washes her hands at home. Mama puts hand sanitizer on our hands.
Every night, Mama reminds us:

"Wear a fresh mask every day. Wash your hands with soap for 20 seconds when you arrive anywhere. Cover your mouth and nose if you cough or sneeze."

"Yes, Mama!" we say.
1. Wash your hands with water.
2. Use soap to wash your hands.
3. Wash for 20 seconds or slowly count from 1 to 20.
4. Rinse your hands with water.
5. Dry your hands with clean towel or tissue.
6. Now your hands are clean!
You are free to download, copy, translate or adapt this story and use the illustrations as long as you attribute in the following way:
Duma says wash your hands!
© Nathi Ngubane, Azad Essa, Social Bandit Media, African Storybook Initiative 2020
Creative Commons: Attribution 4.0
Source
www.africanstorybook.org
Original source
https://sacoronavirus.co.za