Pieds, mains et tête !
Brian Wambi, Kathy Arbuckle, Sarah Bouwer, Selina Masego Morulane, Silva Afonso, Vusi Malindi, Vusumuzi Malindi and Wiehan de Jager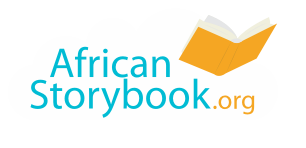 J'utilise mes pieds pour courrir, sauter et donner un coup
J'utilise mes mains pour manger, travailler et pour embrasser.
Mais la tête est plus importante que les pieds ou les mains.
La tête a des yeux. Je vois avec mes yeux.
La tête a le nez. Je sens avec mon nez.
La tête a les oreilles. J'entends avec mes oreilles.
La tête a la langue. Je peux goûter sucré et salé.
La tête a la bouche. Je parle avec ma bouche.
La tête contrôle tout le corps!
You are free to download, copy, translate or adapt this story and use the illustrations as long as you attribute in the following way:
Pieds, mains et tête !
© African Storybook Initiative 2015
Creative Commons: Attribution 4.0
Source
www.africanstorybook.org