Comment vais-je voyager ?
Catherine Groenewald, Jesse Breytenbach, Louwrisa Blaauw, Mango Tree, Marion Drew, Natalie Propa, Rob Owen, Sue Kramer, Vusi Malindi and Wiehan de Jager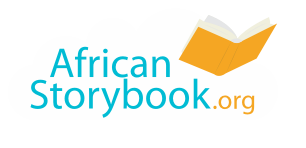 Il y a plusieurs façons de voyager. Lequel devrais-je choisir ?
Devrais-je prendre l'avion ?
Les avions volent très haut. J'ai peur de voyager en avion !
Peut-être devrais-je prendre un hélicoptère ?
Mais les hélicoptères et les avions, c'est la même chose !
Peut-être je dois prendre le train ?
Mais la gare est très loin.
Ou peut-être je dois prendre le bus ?
Notre village a seulement un bus !
Peut-être je vais prendre un camion pour voyager.
Mais on utilise les camions pour transporter des marchandises lourdes.
Devrais-je utiliser un vélo pour voyager ?
Mais est-ce que mon père me donnera son vélo ?
Peut-être je vais essayer de prendre un bateau ?
Mais je ne fais pas très confiance aux bateaux !
Aah ! Je sais ce que je vais faire ! J'utiliserai un tracteur pour voyager.
You are free to download, copy, translate or adapt this story and use the illustrations as long as you attribute in the following way:
Comment vais-je voyager ?
© African Storybook Initiative 2015
Creative Commons: Attribution 4.0
Source
www.africanstorybook.org