Abebech, la conductrice de bajaj
Yirgalem Birhanu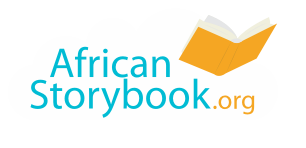 Un bajaj est un véhicule à trois roues.

Il est utilisé en ville pour se déplacer rapidement d'un endroit à l'autre.
Dans notre communauté, conduire est une activité dominée par les hommes.

Les femmes n'y participent généralement pas.
Un jour, Abebech a demandé à ses parents de lui donner de l'argent pour prendre des leçons de conduite.

Ses parents lui ont dit : "Ce travail n'est pas bon pour les filles. Que diraient les gens ?"
Neansmoins, Abebech a dit: "Je peux faire tout ce que font les autres". Elle les a convaincus.

Ses parents lui ont permis de prendre des lecons de conduite.
Abebech a bien fini l'entrainement.

Ses parents ont discute ce qu'il faut faire ensuite.
Ils etaient d'accord de lui acheter un bajaj pour elle.

Alors, Abebech a commence a conduire un bajaj sur les routes.
Un jour, Abebech avait une idee geniale.

Elle a affiche sur son bajaj son numero de telephone.
Le texte disait: "Je transporte gratuitement les femmes enceintes, les mères qui n'ont pas encore accouché et les enfants.

Les mères dont les enfants sont tombés malades l'appelaient.
Abebech a gagne de l'argent en transportant les gens. Elle continuait a donner des services gratuites aux gens sans argent.
Abebech etait tres contente avec son travail. Les vieux l'ont benie. Tout le monde parlait sans cesse de son travail.

Abebech leur a dit: "Faire de bonnes choses, c'est profitable.
You are free to download, copy, translate or adapt this story and use the illustrations as long as you attribute in the following way:
Abebech, la conductrice de bajaj
© African Storybook Initiative 2018
Creative Commons: Attribution 4.0
Source
www.africanstorybook.org
Original source
This story was developed at the Ras Abebe Library in Debre Birhan with the help of Janet Lee and funded by a grant from the International Library Cultural Exchange Interest Group of the Colorado Association of Libraries (USA).