In yi da be ka mana
Rob Owen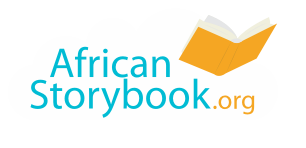 Vi na pekana, ngta Kwanka mako.
In ba e kayan inyaning. In ba e ka vi, ka feyan, kance, Nzing-nzing, be e ka yu.
In ba e gwa yang yan, be e ka.
In ba e nywi yan, be e nyi-nyi, be zaa tan sa le.
Nmamma yan sa na nbaka so a ka kanyiwa chuani.
In ba ning binhu yan, in ba nywhi yan, be ha, be nkiliyoba, be ywaming. Be faa.
Kwanka mako ni di pa nyhili ni taman baka ni na. A kwala yan! Ma yidi pide?
You are free to download, copy, translate or adapt this story and use the illustrations as long as you attribute in the following way:
In yi da be ka mana
© African Storybook Initiative 2015
Creative Commons: Attribution 4.0
Source
www.africanstorybook.org