Ni ga adze t̯ala mpaka kumi?
Salim Kasamba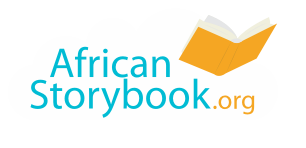 Hapfokae, hukuḍe baḍani kuzimu, Mfalme Nat̯odhe kaḍabva kut̯aria hamaisha yakwe ya usoni.

Kat̯ara, "Nimakujarabi na nsiku modza nidzafwa. Haju mkaro anatsana muḍala hangu ujanani mwakwe akiwa na nguvuze."

Lakini Haju Nat̯odhe andetsana ga? Ewa kawatsaka binensa wonse vimodza!
Haju Nat̯odhe kadzijwa ni t̯aro. Kawahuma hawa humizi wakwe hukuḍe baḍani. Kawamba wawambie hawa binensa wewonsii ya huu uhaju wakwe wadze kwa hi balabala ya haju.

Kapanga kuwa na jila nkuu na ewa kapanga kubiga lalabva muhimu.

Hawa ntumi wad̯arama wachia kwa hizi ḍanda zonse za hi baḍa.
Huwo usiku wa hi jila, hawa binensa wonse wewa kwa hi nyumba ya haju. Wakwimba na kuvina na hi nsiku iyoka.

Hu mwezi wipfo yangaa dzu urembo, Mfalme Nat̯odhe kadza kasumama pfantu tswee. Hawa binensa wayatsa kwimba na kuvina. Wamsikia huyu haju kwa umpfoe akwakuḍawani.
Kaḍikola hiḍi gororo jakwe na kamba, "Nikit̯ara kwamba ni wakat̯i wangu wakutsana muḍala. Lakini kwa kwamba niwatsaka nyonse vimodza, kuhenda uamuzi kwamba ni ga kahi yenu ni muhimu zaiḍi. Kwa hivyo niamua kupanga hi jila ili inisaiḍie kuniamuiya."
Haju Nat̯odhe kagija fumo. Kambaa, "Huyuḍe jwa ḍura adze fat̯ula hiḍi fumo dzuu mbinguni na kut̯ala mpaka kumi kabla ntaḍidza hora humutsanga, ndiye adzewa muḍala jwangu."
Huyu Haju Nat̯odhe epfo kwisa kuḍawa t̯u, hawa binensa wasikia chara kuu nyuma yao. Wepfo kwira waona Nzovu kakulampani kahi kahi ya hu umat̯i kudza usoni.

"Tsegeyani hapfa njiani. Mimi ndimi mkuu jwa wonse, ndimi jwa kuwa haju," Nzovu kanena.
Nzovu kaḍihwaa hiḍi fumo na kaḍigija na humbe jakwe. Kakiweka hikitswache nyuma na kaḍirusha hiḍi fumo dzu mbinguni. "Modza! Mbii! Ntahu! Mmm!" Nzovu kaḍibaa idzwi.

Hiḍi fumo ḍigwa mutsangani epfo t̯ala nee. Nzovu kareja kaḍabva kuranga ranga hu mutsanga na nguvu. Haju Nat̯odhe kamwamba, "Hi nafasi yako kwisha kuitumia."

Ibiḍi Nzovu achie zakwe.
Nzovu epfo chia, hawa binensa waḍabva kuḍawa natsekea wao kwa wao. Wahuswa kawii na chara ḍingine ḍiyawiyejyo nyuma ya hu umat̯i.

Nguyuwe kadza mbiyo akinena, "Tsegeyani hapfa njiani. Mimi ndimi nidzewa haju. Nina makano maku. Ndimi nie na nguvu kuwaliko. Ndimi jwakuwa haju."
Nguyuwe kaegemea nyuma, kaḍigija hiḍi fumo, na kaḍirusha yuwinguni. "Modza! Mbii! Ntahu! Nee! Tsano! Oo!" kabaa idzwi.

Hiḍi fumo ḍigwa nsii epfo t̯ala mpaka ntandahu. Kareja muno. Kaḍuguma na kaḍabva kurusha vitsola basibasi.

Nat̯odhe kamwamba, "Nguyuwe, kuḍirusha hiḍi fumo mwedha mmodza na ndio hi nafasi yako." Imbiḍi Nguyuwe achie zakwe.
Baaḍaye, hawa binensa waḍabva kuḍawa mambo dza haya, "Haya mashindano yewa momu! Nzovu kashindwa, ingawa ni mkuu. Nguyuwe naye pia kashindwa, ingawa ana nguvu. Ntakumntu adze weza kushinda haya mashindano!"

Kapfa chuchu, wasikia idzwi ḍingine nyuma ya hu umat̯i. Wepfo yowayowa, ntawakuamini hamatso yao.
Waona sokwe mku eekudza usoni. Sokwe kenenda huku akikwimba, "Ninaweza. Nimanya ninaweza. Ninaweza."

Sokwe kaḍihwa hiḍi fumo na kadzikutsa kuyowea dzu. Kauvuta hu mkono wakwe nyuma, katsegea usoni, katsumpa dzu angani na kapfat̯ula hiḍi fumo yuwinguni.

"Modza! Mbii! Ntahu! Nee! Tsano! Ntandahu! Fungahe! Oo!" Sokwe kaia.
Hiḍi fumo ḍigwa nsi epfo t̯ala mpaka nane.

Sokwe nkakutsekezwa. Kareja muno mpaka kaḍabva kuzunguka, kulalamika na kuyavya kila aina ya vikwazo.

Lakini Haju Nat̯odhe kamwamba, "Hat̯a, Sokwe, hi napfasi ni modza tu." Hapfo ibiḍi Sokwe achie zakwe.
Binensa wangine wanuka na waḍabva kuchia madzumbani. Wepfo ḍabva kuchia, wat̯ongana na Nt̯opfe mḍoḍo eekudzana kahi kahi ya hu umat̯i.

Akwakutsumpani tsumpani, kamba, "Teyani, Teyani. Hebu ni ḍeme. Nina weza. Nina weza. Hebu ni ḍeme."

Hawa binensa wepfo sikia hi vyuo vyakwe, wonse waḍabva kutseka.
Haju Nat̯odhe katsumpa dzu na kabaa idzwi dya ngoro, "Yatsani! Sidzoni mumutseke Nt̯opfe! Ni ga ande kwamba binensa waḍoḍo ntawaweza kuhenda hayaḍe ambayo binensa wakuu wana weza kuyahenda? Ikona Nt̯opfe anatsaka kupfegwa napfasi ya kuḍema anapfegwa dza wapfegwejevyo hawa binensa wangine. Kwa hivyo kani geri na mumuyatse Nt̯opfe arushe hiḍi fumo."
Nt̯opfe kamwinamia huyu haju jwakwe, kaperuka na kaḍigija hiḍi fumo na hi miyomu. Kadzihegea dzu, na kwa nguvu zakwe zones za hu mwii wakwe mḍoḍo kaḍaḅva kuḍarama. Epfo fika kahi kahi ya hu upeno, katsumpa dzu.

Kanuha nsoho, kaḍirusha hiḍi fumo na kabaa idzwi, "Tsano na tsano ni kumi." Hiḍi fumo ḍihora humutsanga.
Hawa binensa wonse wanyama mya. Watsanganyikijwa.

Haju Nat̯odhe kaeleza, "Ni sawa, Nt̯opfe! Tsano ongeza tsano ni njia ingine ya kupata kumi. Kuna njia zaiḍi ya modza ya kut̯ala mpaka kumi."

Haya mashindano yewa si yakupata binensa mku ambu ee na nguvu kuliko wangine. Iwa nza kupata binensa ee mukaro jwa mwisho! Hivyo ndivyo Nt̯opfe akiwa haju mke wakat̯i nat̯odhe efofwa.
You are free to download, copy, translate or adapt this story and use the illustrations as long as you attribute in the following way:
Ni ga adze t̯ala mpaka kumi?
© African Storybook Initiative 2017
Creative Commons: Attribution 4.0
Source
www.africanstorybook.org