Mpaka jwa Subo
Marleen Visser and Wiehan de Jager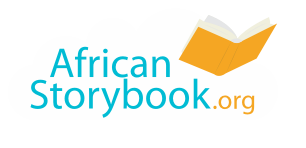 Subo katsaka mpaka.

Kuna mpaka wenji humu nyumbani mwakwe.
Subo ana mpaka mmodza mweusi.

Huyu mpaka anadya nyama nyinji.
Subo ana mpaka munono mmodza.

Huyu mpaka anadya kila kintu.
Huyu mpaka jwahahu, anaḍarama akipfaa muhini.
Subo kapfaa dzuu ya muhi. Kat̯uruma huko dzu jeje na huyu mpaka jwa hahu.

Iḅid̯i mamajwe Subo awasaiḍie kusuka.
Subo ana mpaka wawii ambao ni malafa.

Wanat̯ambaara dzuani nsiku nzima.
Subo ana mpaka wahahu wewo nahiḍu.

Wanagija mpanya dzikoni nanasiku.
Subo ana chunghe mmodza. Hiḍi saridye ni Lirafi.

Lirafi nkaḅamu hat̯a mmodza.
Hawa mpaka wa Subo wamut̯ukia Lirafi. Wanamfukuza nzee ya hii nyumba.

Lirafi naye anaḍarama akayawa.
Subo anamulacha Lirafi nakumugalicha nyumbani.

Hawa mpaka ntawakutsekezwa. Ntawakutsaka kumuona Lirafi kawii.
Ayu Subo ana mpaka wengaa?

Ana mpaka wanane.
Ayu Subo ana chughe nyengaa?

Ana chughe mmodza.

Ayu Lirafi kakuu sasa?
Una mpaka wengaa ako nyumbani?

Una chughe nyengaa ako nyumbani?
You are free to download, copy, translate or adapt this story and use the illustrations as long as you attribute in the following way:
Mpaka jwa Subo
© African Storybook Initiative 2015
Creative Commons: Attribution 4.0
Source
www.africanstorybook.org
Original source
http://paleng.weebly.com/.