Ng'ipakae Selina
Marleen Visser and Wiehan de Jager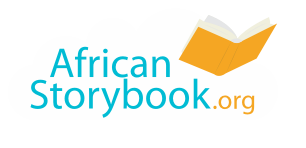 Emina Selina ng'ipakai. Elalak ng'ipakae alokai keng.
Eyakar Selina ipaka ipei nikirion. Imujana ipaka een akiring nakaalan.
Eyakar Selina ipaka ipei nikatuman. Imujana ipaka een ibore daang'.
Ipaka nia ng'uuni todokaa lokitoe. Tokedokin lokitoe.
Todokaa Selina lokitoe. Tokedokinos ka ipaka nia ng' uuni lokitoe. King'arak totokeng Selina kechi adokun alokitoe.
Eyakar Selina ng'ipakae ng'iarei lupalag. Eperete anakolong akwaar daang'.
Eyakar Selina ng'ipakae ng'uuni lukeberak. Irumete ng'irunyei nakware alokeno.
Eyakar Selina ing'ok ipei. Enyaritae Eng'olekume. Eng'olekume epae. Eng'oit.
Nyeminasi ng'ipakae Selina Eng'olekume. Iritanarete ng'esi alokai. Kipung'ar Eng'olekume.
Tasaka Selina Eng'olekume yau nawi. Apotu Ng'ipakae nyielakaros. Nechamito aking'olikin Eng'olekume nabo.
Ng'iai ng'ipakae eyakar Ereng'? Eyakar ng'ipakae ng'inan kauni.
Ng'iai ng'ing'okuo eyakar Selina? Eyakar ing'ok ipei. Aluwai eyei Eng'olekume tokona?
Ng'iai ng'ipakae iyakar iyong' anawi? Ng'iai ng'ing'okuo iyakar iyong anawi?
You are free to download, copy, translate or adapt this story and use the illustrations as long as you attribute in the following way:
Ng'ipakae Selina
© African Storybook Initiative 2015
Creative Commons: Attribution 4.0
Source
www.africanstorybook.org
Original source
http://paleng.weebly.com/.