Baapuushi bakwa Selemeng
Marleen Visser and Wiehan de Jager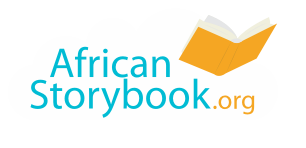 Selemeng aalitemwa baapuushi. Pamakwe paaliba baapuushi abengi.
Selemeng aalikwata puushi umo uwafiita. Uyu puushi aalitemwa ukulya inama.
Selemeng aalikwata puushi umo uwaina. Uyu puushi alalyafye fyonse.
Puushi wacitatu ena abutukila mucimuti. Uyu puushi ena aleekatwa mucimuti.
Selemeng aniina icimuti. Aikatwa mucimuti pamo napuushi wakwe. Banyina Selemeng bafwiile ukubafwako ukwikila.
Selemeng aalikwata baapuushi babili abanang'ani. Balaala akasuba konse mukasuba.
Selemeng aalikwata baapuushi batatu abapitaana. Baleekata bakoswe ubushiku mucikini.
Selemeng aakwata imbwa imo. Ishina ni Lirafi. Lirafi taakwata abanankwe. Ekala noobulanda.
Baapuushi bakwa Selemeng tabaatemwa Lirafi. Bamupepekela panse yang'anda. Lirafi aabutuka.
Selemeng asanga Lirafi amubwesha kung'anda. Baapuushi tabali neensansa. Tabaleefwaya ukumona Lirafi nakabili.
Ni baapuushi banga Selemeng akwata? Aakwata baapuushi cinekonse-konse.
Nimbwa shinga Selemeng aakwata? Aakwata imbwa imo. Lirafi alikwi nomba?
Nibaapuushi banga mwakwata pang'anda? Nimbwa shinga mwakwata pang'anda?
You are free to download, copy, translate or adapt this story and use the illustrations as long as you attribute in the following way:
Baapuushi bakwa Selemeng
© African Storybook Initiative 2015
Creative Commons: Attribution 4.0
Source
www.africanstorybook.org
Original source
http://paleng.weebly.com/.