Ninaani engapeenda ukufika kucipendo ikumi?
Salim Kasamba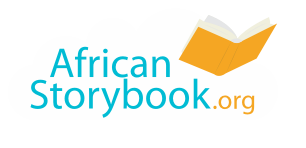 Akale saana, mukati kampanga imo ifi, Imfumu Mbwili yatendeke ukutontonkanya pafikacitika kuntanshi. "Ndeeya ndekota kabili bushiku bumo nkafwa. Imfumu yamaano ilasalilalimo impyani ilyo icili namaka."
Imfumu Mbwili yalitontonkenye ica kucita. Yatumine bakapaaso mumpanga. Yabebele ukwipushe nama shonse ukuya kwisano lyamfumu.

Yaali nookupanga umutebeto uukalamba uko yaali no kubilisha amashiwi yacindama. Efyo bakapaso baile ulubilo muncende shonse isha mpanga.
Pabushiku bwamutebeto, inama shonse shaali kwi sano. Shaleeimba nookucinda. Kanshi kwali ukuilemena.

Ilyo umweshi wamoneekele pamuulu waamiti, imfumu yaishile iminina pakati. Inama shonse shalilekele ukucinda nookwimba. Baikeele tondolo ilyo imfumu yatendeke ukulanda.
Yalikolele pamukoshi no kusosa aiti, "Nimpingulapo ukuti inshita yakusonta impyani naifika. Nomba apo naalimitemwa bonse cimo ciine teeti nsale pali imwe uucilileumunankwe. Mukacimfyanya elyo tukamone uwingapyana."
Imfumu Mbwili aimishe ifumo. Elyo atiile, "Uwalaapoosesha ifumo mumuulu nookupenda ukufika ikumi ilyo taalilapona panshi ninshi eukampyana."
Ilyo Imfumu Mbwili yapwishishe ukulanda, inama shaumfwa icongo icikalamba saana kunuma. Elyo shapilibuka nookumona insofu ileenda ileepita mwibumba ukuya kuntanshi.

"Fumeeni munshila. Nine nama iikulu saana. Mfwile ukubeemfumu," e Nsofu.
Insofu yabuulile ifumo nookulimisha kumulembe. Yabiikile umutwe waiko kunuma nookupoosa ifumo mumuulu. "Cimo, Fibili, Fitatu! Oo!" e Nsofu. Ifumo lya somene namumushili ilyo icipendo cafikile pali fine.

Insofu yaalifulilwe kabili yatendeke ukulisha inshindo. Imfumu Mbwili atiile, "Wacikwateenshita yoobe."
Ilyo Insofu yaile, inama shimbi shatendeke ukulanda nashisansamuka. Nakabili kwali icongo nacimbi ica bapumfyenye icaleefumina kunuma iye bumba.
Kapooli aishile aleenda namaka aleeti, "Seleeniko. Seleeniko. Nine nkabeemfumu."
Kapooli abwelelako kunuma, aikatisha ifumo elyo aliipoosa mumuulu. "Cimo,Fibili, Fitatu, Fine, Fisaano! Owe!" Efyo apundile. Ifumo lyaponeene panshi ilyo apendele mutanda. Afulilwe icibi aimya noolukungu mumwela.

Mbwili elyo amwebele, "Kapooli, kupoosa limo. Inshita yobe naipita." Kapooli efyo aile.
Panuma yaifyo, inama shatendeke ukuilishanya ashiti, "Ukucimfyanya nakwafya. Nsofu acifilwa elyo ena ninama iikulu saana. Kapooli nao acifilwa ena wamaka. Tapaliuwingacimfya muli ubu bwangalo."

Ilyo liinefye baumfwile, icongo nacimbi cileefumina kunuma yeebumba. Ilyo inama shalooleshe tashasumiine ifyo shamwene.
Bamwene Kolwe aleeisa kuntanshi. Ilyo aleenda aleeimba nookwimba ati, "Kuti naacimfya. Kuti naacimfya. Kuti naacimfya." Kolwe aabuulile ifumo elyo ansansamina.

Abweseshe ukuboko kunuma elyo atwala kuntanshi elyo aatolokeele mumwela nookupoosa ifumo mumuulu. "Cimo! Fibili! Fitatu! Fine! Fisaano! Mutanda! Cinelubali! Owe!" efyalilile Kolwe.
Ifumo lyaponene panshi ilyo apendele ukufika pali cine konsekonse. Kolwe afulilwe icibi. Aafuliwe icakuti aatendeke ukushinguluka nookuilishanya.

Leelo Imfumu Mbwili yaebele Kolwe ati, "Iyo, Kolwe. Waacikwata inshita yobe." Efyo Kolwe aile.
Efyo inama shimo shapilibwike nookutendeka ukuya kung'anda. Lilya shaleeya, shamweene kampelembe akanoono kaleepita mwibumba. Elyo kaisa kaleebutuka kaleeti, "Loleeleni. Lekeeni njesheko. Kuti naapoosa. Lekeeni njesheko." Ilyo inama shimbi shaumfwile amashiwi ya kampelembe, shalyambile ukuseka shonse.
Imfumu Mbwili yatolweke nookupunda mubukali aiti, "Lekeenifyo! Mwilasuusha Mpelembe! Naani aatiile inama shinoono teekuti shicite ifyo inama ishikulu shingacita? Nga cakuti Mpelembe aleefwaya ukwangalako, twalamupeeela apooseko ifumo ngeenama shimbi. Seleeniko apoose ifumo."
Efyo Mpelembe awile ubukupeeme ku Mfumu, elyo apilibwike aasendele ifumo mu kanwa. Neefumo mukanwa elyo atendeke ukubutuka namaka yakwe yonse. Ilyo afikileapaakupoosela elyo aatolokeele mumuulu apatali.

Lilya aisha iceefu, elyo aapoosele ifumo nookupunda ati, "Pali fisaano nga wabikapo fisaano fipeela ikumi."
Inama shonse shaikeele tondolo. Shalipelenganishiwe. Elyo Imfumu Mbwili yaatile, "Efyo, Mpelembe! Nga pali fisaano wabiikapo fisaano kukwata ikumi. Enshila naimbi iyakupenda ukufika kwi kumi." Ukucimfyanya takwali kwakusanga uwakulisha neelyo uwa kosesha leelo kwakumona inama yacenjela!

Efyo Mpelembe apyene pa bufumu ilyo Imbwili yafwile.
You are free to download, copy, translate or adapt this story and use the illustrations as long as you attribute in the following way:
Ninaani engapeenda ukufika kucipendo ikumi?
© African Storybook Initiative 2017
Creative Commons: Attribution 4.0
Source
www.africanstorybook.org