Ma cona a Selemeng
Marleen Visser and Wiehan de Jager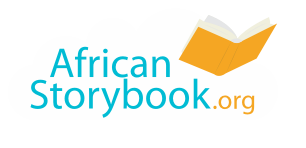 Selemeng akonda ma cona. Pali ma cona ambili pakomo pao.
Selemeng ali na cona umozi wakuda. Uyu cona akudya nyama kwambili.
Selemeng ali na cona umozi watupi. Uyu cona akudya vonse.
Cona wacitatu wakwela mutengo. Uyu cona waphata mumutengo.
Selemeng akwela mutengo. Naye waphata pamozi na cona wacitatu. Amai ake Selemeng afunika awatandize kuseluka mutengo.
Selemeng ali na macona awili aulesi. Agona pabwalo pazuwa siku lonse.
Selemeng ali na macona atatu ozakazaka. Agwila makoswe usiku onse munyumba.
Selemeng ali na galu imozi. Zina lace ni Lirafi. Lirafi alibe anzake. Lirafi ankala osakondwa.
Ma cona a Selemeng sakonda Lirafi. Amutamangisila pabwalo panyumba. Lirafi athawa.
Selemeng apeza Lirafi namubwelesa munyumba. Macona sali okondwa. Safuna kumuonanso Lirafi.
Kodi ali na macona angati Selemeng? Ali na macona asanu ndi atatu.
Kodi ali na galu zingati Selemeng? Ali na galu imozi. Ali kuti Lirafi sopano?
Kodi muli na macona angati pakomo panu? Muli ndi galu zingati pakomo panu?
You are free to download, copy, translate or adapt this story and use the illustrations as long as you attribute in the following way:
Ma cona a Selemeng
© African Storybook Initiative 2015
Creative Commons: Attribution 4.0
Source
www.africanstorybook.org
Original source
http://paleng.weebly.com/.