Bakaaze ba Selemengi
Marleen Visser and Wiehan de Jager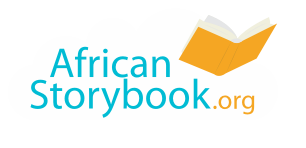 Selemengi ulabayanda bakaaze.

Kuli bakaaze banji kung'anda yakwe.
Selemengi ulijisi kaaze ushiya.

Oyu kaaze ulalya nyama inji.
Selemengi ulijisi kaaze unenede.

Oyu kaaze ulalya kufwumbwa cintu.
Kaaze watatu, ulatanta zyisamu.

Oyu kaaze ulapatila mucisamu.
Selemengi ulatanta mucisamu. Awalo ulapatila mucisamu akaaze wataatu.

Banyina ba Selemengi balabagwasha kuseluka.
Selemengi ulijisi bakaaze bobilo ibatolo.

Aba baloona muzuba ibuzuba boonse.
Selemengi uli abakaaze botatwe bankutwe.

Balajata mbeba munkikini busiku boonse.
Selemengi ulijisi mubwa omwe. Izina lyakwe ngu Lirafi.

Lirafi tajisi beenzinyina. Takomene.
Bakaaze ba Selemengi tabamuyandi Lirafi. Balamutanda mung'anda.

Lirafi ulaloboka.
Selemengi ulamulangaula Lirafi akumujosya kunganda. Bakaaze tabakomani.

Tabayandi kumubona Lirafi alimwi.
Ino Selemengi ujisi bakaaze bongaye?

Ulijisi bakaaze lusele.
Ino Selemengi ulaababwa bongaye?

Ujisi mubwa omwe.

Sena ulikuli Lirafi lino?
Ino ujisi bakaaze bongaye kumunzi?

Ujisi babwa bongaye kumunzi?
You are free to download, copy, translate or adapt this story and use the illustrations as long as you attribute in the following way:
Bakaaze ba Selemengi
© African Storybook Initiative 2015
Creative Commons: Attribution 4.0
Source
www.africanstorybook.org
Original source
http://paleng.weebly.com/.