Aŋidony iko Otorogol
Salim Kasamba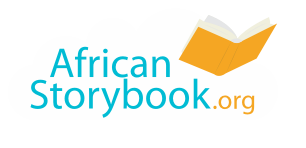 Owon nya otorogol ono orroho to bebe ifau daŋ.

Ayohoji agurrumari iko ayyani. Abeŋi aaria (naaria) oŋettie (oŋettye). Obeŋ nya aari bwo ve aŋiria obeŋ.

Ihanyi aati, esuŋ iko accaŋi.
Arriai (arryai) ŋidonyo hunya itoŋoi to ihide doŋiok ayei iko nahure.

To obo noloŋ, aŋot abotor ŋidony itifiari (itifyari) amaji ono obeŋ to iko otorogol.
Adaha nya aŋidony to oŋitek arriai (arryai).

Aŋut inyi atwo muri, adak ihide doŋiok, iko allaŋ adiali.
Te eccuŋi, alum nya aŋidony jio amaji ene iloŋoi Trikol.
To Tirkol, arumak nya aŋidony amat hawwaŋa (aŋak) huno olufaji to iko naari ono oŋettio to.

Amuno inyi bebe.
Amanya aŋidony diyya. Anya inyi amat hawwaŋa (aŋak) arryai.

Afir inyi iko assumai bwo ve opippiak.

Oŋitek daŋ, orriŋita inyi itwa hari.
Ihalu omuk oŋitek, aŋot aŋidony icahari idoŋiok.

Awak inyi igonyuna ŋai ele (ene) iris to notorogol.

Iyaru inyi amat hawwaŋa (aŋak) ete itiforo ekoi hinya ottunieri inyi.
Hinya afany inyi idoŋiok, afwoni angidonyo hinya irisi to imalayo inyi ta namuno.
Awahi angidonyo daŋ amat hawwanga (aŋak) hinya iyauno inyi.

Ifi isi inyi, "owon namaji ono oyyu to ania ajia (ajya)? Ewak hohoi bwo ve ifwatan diya"
Iramak angidony isi nayiji ono Tirkol otto iruk iyari isi diya.
Iwwoti aŋidonyo daŋ Tirkol.

Anyai isi amat hawwanga (aŋak), amati naari, ayiri ete ifiron iko assumai. Ilamai isi tuŋ ebeŋ ecaharu idoŋiok.
Aŋidonyo hinya amanyai to Tirkol anyurani (arumani) kwak jio (jyo) iwwoti aŋidonyo huto doŋiok imaji hosi.
Ihawwai aŋidonyo Tirkol jio afwoi amat hawwanga (aŋak) ilitohina.

Ihwania, angoti isi itilaŋari addi aŋidonyo to doŋiok.
To obo noloŋ, awoni aŋidonyo huto doŋiok ihutuk owore amatai naari.

Apunyanie aŋidonyo Tirkol isi iko narwehi.

Awahi isi itilaŋara isi addi.
Bwo hobeŋi isi osohini nerribo, ayiha ahouti ŋidony afau to tanai.

Ifi inyi aŋidonyo, "nyo iwahata itai irribonio? Oremik aŋiria jihohoi daŋ."
Agiluni aŋidonyo daŋ jio ara nya ania ahode.

Ihwania, many jio noloŋ nya; amanyai aŋidonyo huto doŋiok iko aŋidonyo huto Tirol ara abotie (abotye) obeŋ aŋalafa.
You are free to download, copy, translate or adapt this story and use the illustrations as long as you attribute in the following way:
Aŋidony iko Otorogol
© African Storybook Initiative 2016
Creative Commons: Attribution 4.0
Source
www.africanstorybook.org