Tungowe twa Selemeng
Marleen Visser and Wiehan de Jager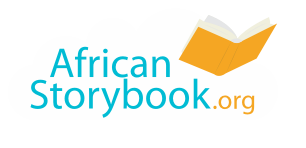 Unotushantila kasa Selemeng tungowe. Mungumba iye tunji kasa.
Selemeng unaka ngowe katema.

Yaka kangowe kanolya inyama inji.
Pakati potungowe kamwe kalokola, kelya zose.
Kangowe kechitatu, kanolabukila munti.

Kova kekonwa kubheluka.
Selemeng unotanha bo eda kubhuluja kangowe kechitatu, naye akava abhatwa munti.

Amayi ba Selemeng bakabhancha kubadeluja munti.
Selemeng unatungowe tubili tusinotubula kuta chinu, tunowha tulilele muzhuba izhuba lose.
Selemeng unatungowe tutatu tulochenjela.

Tunobhancha kubhata mabeba busiku.
Selemeng una nembwa imwempela.

Inowhi Lirafi, ayina bakwayina, ilonyema.
Tungowe twa Selemeng atuto shantila Lirafi.

Tuno tatamila Lirafi mumba etiko tizha.
Selemeng unokwenda epyanga Lirafi etukombuza kusha.

Tungowe tusiko nyema. Atudi kubona Lirafi kabili.
Tungana tungowe twa Selemeng?

Una tungowe tushanu tuna tutatu.
Ingana imbwa ja Selemeng?

Una nembwa imwempela. Ukokupi Lirafi feno?
Tungana tungowe twawuna nato kusha kwenu?

Ingana imbwa jawuna najo kusha kwenu?
You are free to download, copy, translate or adapt this story and use the illustrations as long as you attribute in the following way:
Tungowe twa Selemeng
© African Storybook Initiative 2015
Creative Commons: Attribution 4.0
Source
www.africanstorybook.org
Original source
http://paleng.weebly.com/.