Keza, umukobwa utwara akamodoka gato
Yirgalem Birhanu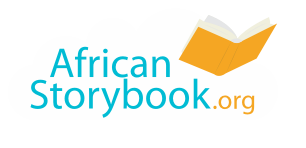 Bodaboda ni akamodoka k'amapine atatu. Gatwara abantu cyangwa ibintu mu buryo bwihuse.
Mu muco wacu, bizwi ko imodoka zitwara abagenzi cyangwa imizigo akenshi zitwarwa n'abagabo.
Umunsi umwe, Keza yasabye ababyeyi be amafaranga yo kwiga gutwara imodoka. Ababyeyi be baramushubije bati: "Ako kazi si keza ku gitsina gore. abantu bazabifata bate?"
Keza yarabashubije ati" Mfite ubushobozi bwo gukora akazi kose gakorwa n'undi uwo ariwe wese." Yabashije kubibumvisha. Ababyeyi be bamwemereye gutangira kwiga imodoka.
Keza yaje kurangiza ayo masomo neza. Ababyeyi be baganiriye ku kigiye gukurikiraho.
Baje gufata umwanzuro wo kumugurira akamodoka gato ka bodaboda.
Keza yatangiye kujya atwara ako kamodoka mu mugi w'iwabo i Karongi.
Umunsi umwe yaje kwiyungura igitekerezo. Yaje kumanika itangazo ku muryango w'inzu yabo ririho nomero ye ya terefoni.
Iryo tangazo ryagiraga riti, "Ntwara ku buntu ababyeyi batwite, ababyaye ndetse n'abana."
Keza yatangiye guhamagarwa kuri terefoni n'abantu bakeneye ko abatwara.
Keza yatangiye kubona amafaranga yishyuwe n'abo yatwaraga.
Uretse n'ibyo, yakomeje no gufasha ababaga badafite amafaranga.
Keza yishimiye akazi ke. Abantu bakomeye bamusabiye umugisha. Buri gihe abaturanyi be babaga baganira ku kazi ke.
Keza yarababwiye,"Icyo umuntu abiba ni cyo asarura."
You are free to download, copy, translate or adapt this story and use the illustrations as long as you attribute in the following way:
Keza, umukobwa utwara akamodoka gato
© African Storybook Initiative 2018
Creative Commons: Attribution 4.0
Source
www.africanstorybook.org
Original source
This story was developed at the Ras Abebe Library in Debre Birhan with the help of Janet Lee and funded by a grant from the International Library Cultural Exchange Interest Group of the Colorado Association of Libraries (USA).