Nũũ ũmba gũtara mwanka ĩkũmi?
Salim Kasamba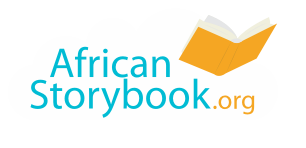 Karaaja mono, ndene ya mĩĩtu, Munene Nkarĩ arambĩria kuthugania mantu ja ntuku cia nyuma.

Arathugania, "Ka ngukura na ntuku imwe, ngakua. Mutongeria umũũme ka acwaaga muria ũkua wawe rĩrĩa arĩ ũmwĩĩthĩ na arina thĩĩrĩa ya mwirĩ."

Ĩndĩ nĩatia Munene Nkarĩ akathuura? Endete mwingi jwa nyomoo cionthe o ũmwe!
Munene Nkarĩ aragea na ĩthuganio. Aratuma nchaama ciawe gwitania na mwĩtũ. Arabeera ibeere nyomoo cionthe cia mwĩtũ cĩije kwawe njaa.

Akethirwa na kiatho gĩkĩnene na agatumĩĩria mantu ja bata mono.

Nchaama ciawe ῖreeta nteere cio inya cia mwῖtũ.
Ũgoro bwa kῖatho, nyomoo cionthe nῖciarῖ o kwa mũnene.iraina na gũcetha na kwῖgwῖrῖrua.

Nyuma ya kῖthaarῖ kῖa mweri witia ῖgũrũ rῖa mῖtῖ, mũnene nkarῖ areja na kũrũngama gatῖgatῖ ga kῖeni. Nyomoo iratiga kwina na gũcetha. Nyomoo irathikῖῖra mũnene akῖaria ikiri kii.
Aratheria mũmero jwawe arauga, "Nῖndῖrathũganagia nῖ kagita ga keega ga gũtaara mũrea ũkwa wakwa. Ĩndῖ nῖũntũ mbwendete bwinthe o ũmwe, ntiũmba kũthũgania nũũ kῖribwῖ bwῖnthe ũbwῖrῖte. Kwou ndenda kῖthurano kῖmbonerie."
Mũnene Nkarῖ arawata ῖtumo arauga, "Ũmwe wenu ũria ũkagera ῖtumo rῖrῖ ῖgũrũ tũgῖtaraga ῖmwe mwanka ῖkũmi nῖwe ũkaa mũrea ũkua wakwa."
Mũnene Nkarῖ akῖthiria kwarῖria,nyomoo iraigua mũrurumo jũmũnene kuuma bwa nyuma yao. Baratega na baroona njogu ῖjῖte bwa mbere.

"Umauma njῖrene yakwa, nῖni ndῖ ũmũnene, mbwῖri kwaa mũnene," Njogu ῖrauga.
Njogu ῖrajukia ῖtumo na mũguongo jwayo. Ĩracokia kiongo bwa nyuma na iragera bwa Ĩguru. "Imwe! Ijirῖ! Ithatu! Aacia!" Njogu irauga.

Ĩtumo riraringa nthῖ bagῖtaraga inya. Njogu irathura mono na irambῖria gukinya nthi na inya. Munene Nkarῖ aramῖῖra. "Kaanya gaku gakuthira."

Kwou Njogu ka yetῖre.
Njogu ῖgwῖta, nyomoo ῖrambiriria kwaria igwῖritue mono ciongwa wa ciongwa. Baramakua ni murũrũmo kuuma bwa nyuma.

Ncῖbi ireja yugῖῖ ikiugaga, "Mbebaebereni, mbebaebereni. Nῖnῖ nkaa munene. Ndῖna makere jamanene. Nini ndῖna inya nkuruki. Mbwῖrῖ kwa munene."
Ncῖbi iracoka bwa nyuma iwete ῖtumo, na irarῖgera bwa iῖguru. "Imwe! Ijirῖ! Ithatu! Inya! Ithano! Aacia!" Iraganduka.

Ĩtumo riragwa nyomoo igῖtaraga ithanthatu. Ĩrathura mono. Ĩrauria makaari Ĩkigeraga tῖῖri na mati bwa ῖguru.

Munene Nkarῖ aramῖῖra, "Ncῖbῖ, ukugera rimwe na kaanya gaku gakuthira." Kwou Ncῖbi iracῖῖtῖra.
Nyuma nyomoo irambῖῖria kuuga, "Gucindana guku ni gukuumo! Njogu itῖumbire, na nῖ nyomoo inene. Ncibi kinya yo ῖtiumbire, na ῖrina inya. Gutiyo ikomba ucindani bubu!"

O orio orio baraigua gituma kuuma bwa nyuma. Riria nyomoo ciategere ῖtetikagia meetho jacio.
Ĩroona ῖruki rῖrῖnene rῖjῖte bwa mbere. Orῖjῖte o uu riaugaga. "Uuni nkomba, nimbῖjῖ nkomba. Komba."

Ĩruki rῖirajukia itumo na riracokacoka nyuma na kugera bwa iguru.

"Imwe! Ijirῖ! Ithatu! Inya! Ithano! Jatantatu! Mugwanja! Aacia!" Ĩruki riraganduka.
Ĩtumo riramunta nthῖ bagitaraga inyanya.

Ĩruki rirathũra mono. Rῖrambῖiria guteta rikῖranaga gitumi.

Ĩndi Munene Nkarῖ ararῖῖra, "Arῖ, Ĩruki, kanya gaku ni kamwe akῖ." Kwou Ĩruki rῖreta.
Nyomoo imwe irambiiria kwaana. Ikianaga ou, iroona kathia kaniini kejirite kiri antu gakiugaga, "Etereni, tigeni ngerie. Nkoomba, tigeni ngerie."

Nyomoo ikwigua kaju kayo irambirῖrῖa kutheka.
Munene Nkarῖ ararungama akῖringaga gituma athuurῖ akiugaga, "Tigeni kuringira Kathia gituma. Nũũ ukuuga tunyomoo tunῖῖni tutiumba mantu ja nyomoo ῖnene? Kethira Kathia nigakwenda kugeria, kaewe kanya kinya ko. Rungameni kagere itumo."
Kathia karenamiira munene na kujukia itumo na kanyua. Kareja kogῖῖ na kuthungutha ῖguru.

Karakucia miruki na kugera itumo gakiugaga, "Jatano na jatano ni ῖkumi."
Nyomoo cionthe irakira kῖῖ. Ĩraangaratana.

Munene Nkarῖ arereca, "Ii, Kathia! Ithano na ithano ni njira ingῖ ya gukinyira ikȗmi. Kũri na njira inyingῖ cia gutara mwanka ῖkumi."

Macindano jatῖraarῖ ja kumenya nuu umunene kana uri na inya nkuruki ya bangῖ. Ni gucindana kumenya nȗȗ umuume kirῖ nyomoo! Ũũ niȗ nthia ya twikire munene wa muka riria nkari yakwire.
You are free to download, copy, translate or adapt this story and use the illustrations as long as you attribute in the following way:
Nũũ ũmba gũtara mwanka ĩkũmi?
© African Storybook Initiative 2017
Creative Commons: Attribution 4.0
Source
www.africanstorybook.org