Un Mininu Golozu!
Melany Pietersen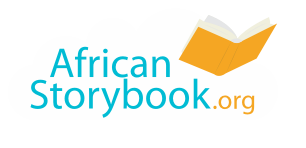 Avó kunpra txeu fruta na merkadu. El kunpra ananás, pera, masan, mangi.
Tudu kes fruta sta ta parse sábi.
Má nha irmon é golozu. El kume tudu kes fruta el sô.
Nha irmon pikinoti pergunta, Kenha ki kume tudu kes fruta?
Avó fika xatiadu i el pergunta: kenha ki kume tudu kes fruta?
Nu atxa ki foi nos irmon.
Nha irmon fla nos avó kuzê ki nu staba ta pensa.
Avó pergunta nha irmon más grandi, si el kume tudu kes fruta i el fla sin.
Dirapenti, nha irmon kumesa ta xinti un poku stranhu.
El sta ta xinti dór di bariga.
Avó pergunta-l, "ki lison ki bu prende oji?"
You are free to download, copy, translate or adapt this story and use the illustrations as long as you attribute in the following way:
Un Mininu Golozu!
© African Storybook Initiative and Molteno Institute 2014
Creative Commons: Attribution 4.0
Source
www.africanstorybook.org