Nanu onyala khuubala koola liikhumi?
Salim Kasamba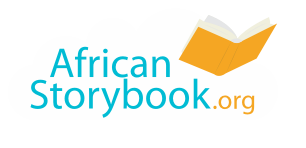 Yabao khaale, akari mumusiru, Omwaami Eengwe, yachaka khuupara khukechinyanga chichiicha.

Kapaara mbo, "Ndiikheengofula lundi mala eendalo ndala ekhafwe. Omwaami we buukesi aroboranga okheele khuundebe nasilikho maani."

Mala Omwaami Eengwe, alarobora ariena? Kasiima chiisang'i choosi mubwami bwewe.
Omwami Eengwe kaba nende liiparo. Karuma baarumwa bewe mumusiru. Kababolela balange chiisang'i choosi chiiche munju mwewe.

Kaba acha khung'ona buukeni buboofu lundi kenyekhana aane liikhuwa likhongo.

Baarumwa barura bwangu, bacha muchiimbeka choosi chine che kumusiru.
Musiilo sye buukeni, chiisang'i choosi chebuusya muunju yo omwaami. Chemba nekhukhina lundi chaba nebusangaafu.

Ngaa kuumwesi nekwanina kwabira kimisaala, Omwaami Eengwe kecha kema akarikari we chiisang'i. Chiisang'i chalekha khukhwimba nekhukhina. Chareka kamaru khurekeresya omwaami waacho.
Omwaami kekuula kumumilo kabolambo, "Naakanakane ndii biise biolile eseese khuurobora obukula bubwaami. Nekhubeela mbo nabasima mweesi khukhwoolaana, seenyala khukhwiroborela busa taawe. Nono ndolandii ndarumikhila liipisiano."
Omwaami Eengwe aasuta liifumo aangaki. Kabolambo, "Webweeni mwiinywe onyala khumwata liifumo lino muungaki lundi abale khuuranga liikhumi liifumo nelikhakwa aasi taawe, niiye obukula endeebe."
Omwaami Eengwe ngaa neamala khulomaloma, chiisang'i chaulila liyooka enyuma waacho. Chekheebukha chaabona Eenjofu kheiicha bwaangu ebweeni.

"Rurayo mbire. Niise omuboofu khuumalayo, Ekhoyela khuuba omwaami," Eenjofu yabola.
Eenjofu yabukula liifumo khulioolu. Yesya kuumurwe enyuma yamwata liifumo muungaki. "Endala! Chibili! Chitaru! Oo!" Eenjofu yalila.

Liifumo liakwa aasi khukhwoolela chine. Eenjofu yaba neliriima yachaka sisyaayumba. Omwaami Eengwe akibolelambo, "Wamalile bubwaangu bwoo."

Eenjofu yalasimikhwa khururayo.
Ngaa Eenjofu yarurayo, chiisang'i chachaka chiimbakha nebuusangaafu bukali. Lundi chasundisibwa neliyooka khukhwaama luubeka lwenyuma.

Eembichi yecha ne kuurima nebolambo, "Rurayo mbire. Niise webusiiro bwoosi. Eseese niye wekamaani khuutuma. Khoyeela mbe omwaami."
Eembichi yenama enyuma, yaamba liifumo, lundi yalimwata muungaki. "Endala! Chibili! Chitaru! Chine! Chirano! Oo!" Yapa luyooka.

Liifumo liakwa mukhwolela sita. Yaba neliriima liikali. Yamwata luutuukhuulu.

Eengwe yakibolelambo, "Wanaambichi, omwata luulalaa lwoong'ene ne bubwaangu bwoo bwawele." Eembichi yalasimikhwa khururayo.
Khukhwola khurio chiisang'i charakikha khubola biintu biifwana mbo, "Liipisiano liino liitinyu! Eenjofu yakhiilwa nebuboofu bwaaye bwoosi. Eembichi yosi nekamaani kamakali khuutuma yakhilwa. Salikhoo onyala khukhila liipisiano lino taawe."

Mala lundi chawuliila busa liyooka khukhwama muunyuma mwaacho. Chiisang'i nechamala khukhwikhebukha chesindukha.
Chaabona Eenguke enjowu neyicha ebweeni. Eenguke yeecha neyimba "Eseese enyala. Eseese naamanyile ndii enyala. Eseese enyala."

Eenguke yakamula liifumo yela enyuma lundi yesuta aangaki. Yasuta kumukhono aangaki, yatima ebweeni, yasuna muungaki nekhumwata liifumo.

"Endala! Chibili! Chitaru! Chine! Chirano! Siita! Saba! Oo!" Eenguke yalila.
Liifumo liakwa mukhwoolela munaane.

Eenguke yasinyikhwa. Yasinyikhwa luukali yakalukhana yachaka khukhwibeela.

Mala Omwaami Eengwe akiboolelambo, "Taawe, Eenguke wamalile bubwaangu bwoo." Eenguke yalasimikhwa khuururao.
Chiisang'i chiichindi charakikha khuulota muchiingo chaabwe. Ngaa chachaka khuurekukha, nechibona busa Khaakhisi khakhecha ebweeni khabira musiipupu. Ngaa khola siimbi, khabolambo, "Liinda. Liinda. Lekha seesi ekhaakekho. Eseese enyala. Eseese enyala. Lekha seesi ekhaakekho."

Chiisang'i ngaa nechakhaulila chakhweenula.
Omwaami Eengwe asuna aangaki kasama nebuurafu, "Khoomusile! Mukhalekeelesya Eekhisi taawe! Nanu oboola ali chiisang'i chiingekhe sechilli nende buunyali bwee khukhola bibintu niibyo chiisang'i chiimbofu chiikhola ta? Eekhisi neyenya bubwaangu kane khukiwelesye ngaa chiisang'i chiichindi nechinyolile. Nono khoomwibaye mulekhe Eekhisi emwate liifumo."
Eekhisi yenamila Omwaami, yayukha nekhubukula liifumo khuumunwa. Yesenda enyuma, lundi nekamani koosi yachaka chiimbilo. Ngaa neyamalakhukhwoola akarikari yasuna muungaki po.

Yakhwesa kuumuya kumukali, yalekhula liifumo nekhukhwiikhooyela, "Chirano nende Chirano likhumi nilio." Liifumo lakwa aasi.
Chiisang'i chosi chasila busa chii. Khaba sechamala khusubilakho taawe. Omwaami Eengwe yabakelekela, "Orioo, Wanaakhisi! Chirano notasiakho Chirano onyola liikhumi. Khuli nende chiingila chiingali chekhuubala khukhwoola liikhumi."

Liipisiano syeliaba lyekhunyola eesang'i emboofu namwe ye kaamani khumalayo taawe. Liaba lyekhunyola eesang'i eli nende buukesi buukali! Nemala mungila ng'eneeyi Eekhisi yabukula endebe ngaa Omwaami Eengwe kafwa.
You are free to download, copy, translate or adapt this story and use the illustrations as long as you attribute in the following way:
Nanu onyala khuubala koola liikhumi?
© African Storybook Initiative 2017
Creative Commons: Attribution 4.0
Source
www.africanstorybook.org