Zwimange zwa Tshilima
Marleen Visser and Wiehan de Jager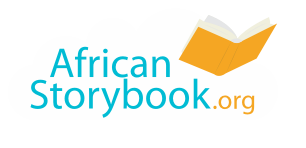 Tshilima zwimange u a zwi funa. Muḓini wa hawe hu na zwimange zwinzhi.
Tshilima u na tshimange tshitswu tshithihi. Tshimange itshi a tshi ḽi zwone ṋama.
Tshilima u na tshimange tshithihi tsha u nona. Itshi tshimange tshi ḽa tshiṅwe na tshiṅwe.
Tshimange tsha vhuraru, tsha mbo gonya muri. A tshi tsha kona u tsa!
Tshilima a mbo gonya uyu muri. Murini a hanganea. Mme a Tshilima vha tea u tsitsa avha vhavhili murini.
Tshilima u na zwiṅwe zwimange zwivhili zwa vhubva. Zwi ṱwa zwo lala ḓuvhani ḓuvha ḽoṱhe.
Tshilima u dovha a vha na zwimange zwiraru zwi sa dzuli fhasi. Zwi bata mbevha khishini vhusiku.
Tshilima u na mmbwa nthihi. I pfi Tshamaṱo. Tshamaṱo a i na khonani. Zwi a i ṱungufhadza.
Zwimange zwa Tshilima a zwi pfani na Tshamaṱo. Zwi a i pandela nḓuni. Tshamaṱo ya mbo paṱa muḓini.
Tshilima a wana he Tshamaṱo ya shavhela hone a vhuya nayo hayani. Zwimange zwi si takale na luthihi. A zwi tsha ṱoḓou vhona Tshamaṱo.
Tshilima u na zwimange zwingana? U na zwimange zwa malo.
Tshilima u na mmbwa nngana? U na mmbwa nthihi. Tshamaṱo i ngafhi zwino?
Ni na zwimange zwingana hayani? Ni na mmbwa nngana hayani?
You are free to download, copy, translate or adapt this story and use the illustrations as long as you attribute in the following way:
Zwimange zwa Tshilima
© African Storybook Initiative 2015
Creative Commons: Attribution 4.0
Source
www.africanstorybook.org
Original source
http://paleng.weebly.com/.