Amakati kaZamo
Marleen Visser and Wiehan de Jager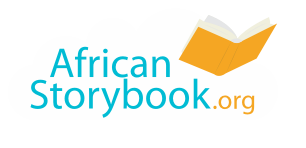 UZamo uyawathanda amakati.
UZamo unekati elilodwa elimnyama.

Leli kati lidla inyama eningi.
Aphinde abe nelinye elikhuluphele.

Leli lona, lidla yonke into.
Elesithathu lona, ligibele esihlahleni.

Manje seligaxele esihlahleni.
Nanguya uZamo ecaca esihlahleni. Naye uyagaxela kanye nekati lesithathu.

Manje umama kaZamo kufanele abasize, abehlise esihlahleni.
UZamo unamanye amakati amabili avilaphayo.

Alibala ukulala elangeni usuku lonke.
UZamo unamakati amathathu akhuthele.
Ebusuku, abamba amagundane ekhishini.
UZamo unenja eyodwa. Igama layo nguPapi.

UPapi akanamngani. Uhlala edabukile nje.
Amakati kaZamo awamthandi uPapi. Ayamxosha endlini, aphume abaleke.
UZamo uyamcinga uPapi, amthole, abuye naye ekhaya.

Amakati awakujabuleli lokhu. Awafuni nakumbona uPapi.
Ngabe uZamo unamakati amangaki?

Wabale sibone.
Unezinja ezingaki uZamo? Unenja eyodwa.

Uphi uPapi manje?
Wena unamakati amangaki ekhaya kini?

Izinja zona, unezingaki?
You are free to download, copy, translate or adapt this story and use the illustrations as long as you attribute in the following way:
Amakati kaZamo
© African Storybook Initiative 2015
Creative Commons: Attribution 4.0
Source
www.africanstorybook.org
Original source
http://paleng.weebly.com/.