Ne wina ounyala okhubala okhula ekhumi?
Salim Kasamba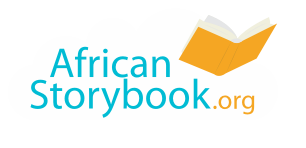 Khale khaale, mushitsuru, Omwami Ingwe yeparira, "Engofulanga ne etsia okhufwa. Omuruchi wobunina oushiri omubukha nende afya indayi yenyekha okhubukula eshisala shiobwami."

Ndachama tsisolo tsiosi. Ndalaula endie omuruchi!
Liparo lietsera omwami Ingwe. Yaruma abarumwa mushitsuru.

Omwami Ingwe yabolera abarumwa batsie babolere tsisolo tsiosi tsitse munzu yomwami. Yakasia obucheni obukhongo okhubera yali nende amakhuwa akoluyali. Abarumwa berukha okhutsia mutsibenga tsiosi tsine tseshitsuru.
Tsisolo tsiosi tsiali munzu yomwami eshiro shiobucheni.

Tsisolo tsiemba nitsishina po. Shinga omwesi kwabukha ekulu wemisala, omwami Ingwe yeema akari we tsisolo.

Tsisolo tsiosi tsialekha okhwimba nende okhushina. Tsiareka amarwi okhuulira omwami.
Omwami Ingwe yekula omwoyo, niibola, "Embara efise fiakhola esie okhwaula oulabukula eshisala shianje. Okhubera ndabachama mwesi, shenyala okhwamua oukhoyeshere okhubukula eshisala tawe. Kulashirana fwesi, ne oushira yalabukula eshisala."
Omwami Ingwe yachingula lifumo ekulu, naboola,
"Oweimberi khwenywe, ounyala okhusukuna lifumo lino mwikulu mana abale okhula ekhumi lifumo lishiri okhukwa asi, yalabukula eshisala shiobwami."
Omwami Ingwe nashiri okhumala, tsisolo tsiaulira oluyoka inyuma watsio. Tsialola Inzofu niitsa imberi watsio.

"Murule imberi wanje. Endi umukhongo, ekhoyere okhuba omwami wenyu," Inzofu yabolera tsisolo.
Inzofu yabukula lifumo khumolu yasukuna mwikulu namani kosi. "Ndala! Tsibiri! Tsitaru! Oh!" Yelirira.

Lifumo lwakwa hasi Inzofu niyakhabala okhula khane. Inzofu yasinyikha nimala niirula wetsisolo tsiali. "Omalire omuka kwao." Omwami Ingwe yabolera Inzofu.

Inzofu yamala nirulao.
Inzofu niyakhatsia, tsisolo tsialomama mubusangafu. Tsiasundusibwa khandi nende oluyoka okhurula inyuma watsio.

Imbitsi yetsa tsimbiro neyibola, "Ruleyo. Ruleyo. Etsia okhuba omwami wenyu. Endi nende omubili omusiro. Endi nende amani amanji. Ekhoyera okhuba omwami."
Imbitsi yabukula lifumo niilisukuna mwikulu. "Ndala! Tsibili! Tsitaru! Tsine! Tsirano! Oh!" Imbisti yayula.

Lifumo liakwa asi Imbitsi niyakhabala okhula sita. Imbitsi yasinyikha niisukuna amatoyi mumuya.
Omwami Ingwe yabolelera Imbitsi, "Imbitsi, lifumo lisukunwa lulala lwonyene. Omuka kwao kuwere." Imbitsi yosi niitsia.
Tsisolo tsialalamika nitsibola mbu, "Okhushirana khuno nokhutinyu po, Inzoru siinyalire tawe niba iri ikhongo. Imbitsi yosi ikhayirwe, niba iri nende amani amanji. Abulao oulashira mana abe omwami."

Tsisolo nitsishiri nitsibolanga, oluyoka lundi lwarula inyuma watsio. Tsisolo tsieuchira eshiatsialola.
Tsialola Inguche niitsanga niibola, "Enyala okhusukuna lifumo. Emanyire enyala. Enyala okhusukuna lifumo."

Inguche yabukula lifumo. Yaaruka mumuya niisukuma lifumo mwikulu.

"Ndala! Tsibili! Tsitaru! Tsinee! Tsirano! sita! Saba! Oh!" Ingwe yelirira.
Lifumo liakwa asi Inguche niyakhabala okhula munane.

Inguche yasinyikha muno. Yopa oluyoka nende liruma po.

Omwami Ingwe yabolera Inguche mbu, "Omuka kwao kuwere," Inguche yosi nimala niitsia.
Tsisolo tsindi tsiachaka okhubwao. Ne mushise esho, tsialola Eshichwaya nishitsanga. Eshichwaya shiabolera tsisolo, "Linde, linde. Mundeshe siesi endemekho." Enyala ukhusukuna lifumo, enyala okhusukuna lifumo."

Tsisolo tsiatsekha amakhuwa keshichwaya.
Omwami Ingwe yaruka ekulu nende oburuma,
"Leshe okhutsekha Eshichwaya! Owabola mbu tsisolo tsinditi shitsinyala okhukhola efye tsisolo tsikhongo tsikhola newi? Eshichwaya nishienya ukhusukuna lifumo leshe shisukune nga tsisolo tsindi tsisukune. Site inyuma Eshichwaya shisukune lifumo."
Eshichwaya shienamira omwami Ingwe, nishimala nishibukula lifumo khumunwa. Eshichwaya shiachaka tsimbiro nende amani kosi. Nga shiola akari womukhungáno, shiaruka ekulu po.

Eshichwaya shiasukuna lifumo nishiayula, "Tsirano nemetakho tsirano nekhumi." Lifumo nilikwa asi.
Tsisolo tsiosi tsiaulera tsii. Sitsieyamina tawe.

Omwami Ingwe yabola ari, "Nobulamba Eshichwaya, tsirano nometakho tsirano nonyola ekhumi.

Obushirani buno bwenyerenje isolo yobunina. Ne munjira eyo, Eshichwaya shiabukula eshisala shiobwami nga omwami Ingwe yafwa.
You are free to download, copy, translate or adapt this story and use the illustrations as long as you attribute in the following way:
Ne wina ounyala okhubala okhula ekhumi?
© African Storybook Initiative 2017
Creative Commons: Attribution 4.0
Source
www.africanstorybook.org