Ning'o orobare goika ikomi?
Salim Kasamba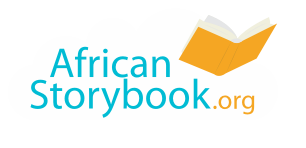 Abwo kare engo, Omoruoti bworosana akarekereria nagotire na rinde ninkwe.

Omoruoti bw'semi abwenererete gochora omorai orache magega yaye ekero akure.
Magega yekerengererio. Omoruti agatoma abatomwa gochia orosana korangeria ching'iti chiosi gocha bwomoruoti.

Omoruoti naareganeti ekeragerio ekenene mono na eng'ana nere atagete kobamanyia. Ase igo bakagende chinsanganio chiosi chiorosana.
Obotuko boria ching'iti chiosi chigasangererekana bw'omoruoti. Chigatenga na gotera nomogoko omonene.

Ekero omotienyi omesete, Omoruoti Engo agacha na gotenena gatigati yabo. Ching'iti chiosi chigakira kiri na gotegerera omoruoti akuane.
Agakorora koigora omoyo agakwana, "Nabeire ginkorengereria ng'a chingangi chiaikire bwenererete gochora omoruti orache ekero nakure. Ase eng'encho mbachete mwensi tinkonyara goteba oyo obwererete gati yaino mwesi. Narorire, totuare erwanerero yogochora omoruoti."
Omoruoti Engo akaimokereria ritimo igoro agakwana, "Oyo orabe omotang'ania koruta ritimo rire igoro nakobara goika ikomi ritimo ritarakuna inse, nabe omoruoti ekero nakure."
Buna Omoruoti Engo akorete gokwana, ching'iti chikaigwa eriogi rinene korwa magega yabo. Chigaonchoka gochia magega chikarora Enchogu kegotara nechinguru gocha motwe.

Kegoteba, "Karwoa nchira ng'ete. Ninche omonene bwenererete koba eruoti."
Enchogu ekaira ritimo nakoribeka ase ritina riaye. Ekang'usa omotwe gochia magega ekaruta ritimo rire igoro. "Rimo! Kabere! Gatato! Obee!" Enchogu ekarera.

Ritimo rikagwa inse kobara goika kane. Enchogu ekaigwa obororo egachaka gotinera amagoro inse. Omoruoti Engo akamotebia, "Nkwarenge neribaga riago."

Aseigo Enchogu ekagenda.
Magega yeenchogu kogenda, ching'iti chigachaka kogamba nomochengo gati yabo. Nainde bagatabarwa ne'eriogi rinene korwa magega yabo.

Ebeche egacha kegoteba, "Karwa nchera yane. Karwa nchera yane. Niche kochia koba omoruoti. ninche bwate ekeonwa ekenene. Ninche omokong'u. Nibwenererete koba omoruoti."
Ebeche ekeberereka gochia magega, egasamia ritimo, ekariruta gochia rire igoro. "Rimo! Kabere! Gatato! Kane! Gatano! Oh!" egatuora.

Ritimo rikagwa inse goika kobara isanonemo. Ekaigwa obororo. Ekabea na koeruta ebuse embeo igoro.

Engo ekamotebia, "Beche okoruta nigo kware rimo rioka. Ribaga riao riaerire." Ebeche ekagenda.
Magega yaye ching'iti chigachaka goteba, "Ekerwanerero kiabeire egekong'u! Enchogu enene yasinyirwe. Ebeche ere chinguru mono yasinyirwe. Erwano eye onde taiyo orabue!"

Chinsa echio bakaigwa eriogi korwa magega yabo. Ekero barigereretie magega bagaichana keria baroche.
Bakarora Egana enene kegocha bosio. Buna Egana yare gocha gegontengo, "Nabo nkonyara. Nimanyete nabo nkonyara. Nabo nkonyara."

Egana ekaira ritimo ekarisira gochia igoro. Ekang'usa okoboko gochia igoro, ekaminyoka gochia bosio, egacharoka igoro, ekaruta ritimo gochia rire igoro.

"Rimo! Kabere! Gatato! Kane! Gatano! Gatanorimo! Gatanokabere! Obee!" Egana ekarera.
Ritimo rikagwa inse goika kobara gatano na gatato.

Egana ekabea. Ekaigwa obororo ekang'ea goonchokanana, gekoemurukania na gotamereria amang'ana amange.

Korende Omoruoti Engo akamotebia, "Yaya, nigo okonyora ribaga erimo rioka." Ase igo Egana ekagenda.
Ching'iti chinde chigaonchoka kogenda nka. Buna chiachagete kogenda chikarora Engabi enke kegocha montwe. Egatebe gekoechwaniachwania "Ganya, ganya. Nainche tiga nteme. Nabo ngonyara. Tiga nteme."

Ekero ching'iti chinde chiaigwete amang'ana aye, chionsi chigachaka goseka.
Omoruoti Engo agacharoka igoro gagotwora nobororo, "Tiga! Tagochecheria Engabi! Ning'o ogoteba buna ebinto birakorwe neching'iti chinene tibigokorwa neching'iti chinke? Onye Engabi getagete ribaga nigo ekoegwa ribaga buna ching'iti chinde. Igo irana magega tiga Engabi erute ritimo."
Engabi egaekumba ase Omoruoti oye, egaonchoka ekabogoria ritimo ase omonwa oye. Ekarisira, nechinguru chiaye chionsi naamauga aye amareu egachaka kominyoka. Ekero yaigete gatigati, egatuma igoro mono.

Ekaeyana, ekabuatoka ritimo egatuora, "Gatano omente gatano ni ikomi." Ritimo rikagwa inse.
Ching'iti chiosi chigakirakiri. Chigasirerigwa.

Omoruoti Engo atateba, "Eee, Engabi! Isano omente isano neenchera yogoika ikomi. Chichera nechinyinge chiokobara goika ikomi."

Erwarenerero tiyarenge yokonyora eng'iti enene gose eyebuate chinguru kobua echinde. Erwano eyarenge yokonyora eng'iti eng'aini kobua chionsi. Naboigo Engabi yabete Enting'ana ekero Engo yakwete.
You are free to download, copy, translate or adapt this story and use the illustrations as long as you attribute in the following way:
Ning'o orobare goika ikomi?
© African Storybook Initiative 2017
Creative Commons: Attribution 4.0
Source
www.africanstorybook.org