(Myulamu-mu) aye Loy mulalu?
Jesse Breytenbach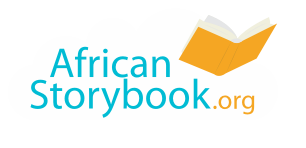 Loy yali mukazi muto ku kyalo ekye Kosozi. yali ghandhaghulo ku bakazi abandi. Yavalanga nga nkanda engubu. Nga avaala sapatu kabaliga.
Loy yali tayogera nga era takola namuntu kukyalo.Nga Ayogera yenka,yaatuma era yakuba engalo dhe.
Ebisera ebindi Loy yalonda nga emere mwiitaka era yajirya. Talwalanga ku, ghaire yalya nga mere yamwitaka. Ezira kukyalo eyali amughaire ku bulezi, oba okumutwala ku musupatala okumwidandaba ku.
Abantu abo kukyalo kasozi babonha Loy nga omulalu. Abandi bakoba bati mulogo. Bamusomozanga. Baamukoba obutaja maadhi abantu be kasozi gye batolanga amadhi agokunwa.
Ekiseera ekyamalima kya tuka. Loy yali n'embago, akakesi n'e akalobo akagubu kukozesa kunimiro.
Loy yasimba amidho ni duuma. Yaakolanga ku nhimiro ye buli lunaku. Abantu be kasopzi bayemerera nga ku mbali, baalingirira era bamusekerera. Tibafaku yaalabirira ebirime bye.
Buli kisera kyeyakola kunimiro, nga ayemba, "obunhafu bwita! Toba munhafu. Odha kusiiba ndala." Loy bweyayembanga, nga akuba mungalo, yaatuma era yakinha.
Nga ghabise emyezi esaatu, ebirime bya Loy byabala ebibala biingi. Kyali kiisera kya kukungula. Ebidhuuma nga bibonheke kilagala ate nga biyaka. Ebisusu bya duuma nga bifuuse bya kisitaka.
Abantu be kasozi bajja egha Loy kusaba duuma n'amaido. Ghaire nga yabagha kyeyagalire emere, abantu abanafusi baaja baiba nga azira yo munhimiro.
Lulala, omugenhi yakyala kukyalo ekasozi. Yaabona LOy kunhimiro ye. Yali musanhufu okubonha omulimo gweyali akoze. Omugenhi yamulamusa, "osibye otya!" aye Loy tiyailamu.
Omugenhi tiyategera Loy. Yajja kukyalo okumanha ebimufaku. Abantu be kasozi bamukoba nti mulalu.
Okulingirira obukozi ne nhimiro ya Loy, omugenhi yebuza mwene, "mazima Loy mulalu?" Yayogerala ghaigulu, "Kale, aye tibonhangaku mukazi mulalu nga ono mubulamu bwange!"
You are free to download, copy, translate or adapt this story and use the illustrations as long as you attribute in the following way:
(Myulamu-mu) aye Loy mulalu?
© African Storybook Initiative 2017
Creative Commons: Attribution 4.0
Source
www.africanstorybook.org