Endogoyi ki eghoigana okughula Embalasi?
Salim Kasamba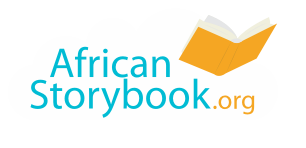 ''Idha tusome akatabo kolufumo,mwaana ghange,''maama yakoba.
Eira einho,Embalasi ni Endogoyi bali baba ghalala.Bakolera nga ghala emirimo gyaibwe.
Lulala olwenhaku,omwaana ghe Embalasi yafa.Yaghulira enaku era yaghoghoola.Balirwaana be bamugumya.
Yeyongera okughoghoola.Mugandha ghe ni Endogoyi bageeza ku okumusirisa.''Omusaadha taghoghoigana.Alira mpola,Endogoyi yamughabula.
Kulumbe,Embalasi yalira bwe yaidhukira omwaana ghe afiire.Endogoyi yamulingirira yakoba,''omusaadha taghoghoigana nga alira.''
Endogoyi yasirisanga Embalasi nga erira,''wo,wo,wo.''Yamwidhusanga okulira ati,''eee,eee.eee.''
Kyeyongera okumala entangama,okutuusa bwebaziika omwaana ghe Embalasi.
Emyeezi ebiri nga gyibiseegho,mutabanhe gha Endogoyi yeena yaafa.Balirwaana besolonga okuteekateeka okuziika.Mugandha ghe ni mukagwa ghe,Ebalasi yooona yaligho okumugumya.
Endogoyi bweya ghoghoigana,Embalasi yamukoba alindhe ku.Yamwidhusa ati omusaadha taghoghoigana nga alira,era mbu alira ati,''eee,eee,eee.''
Aye Endogoyi yeyongera kughoghoigana kubanga yali agonza inho mutabanhe.
Era yeyongera inho okuleekaana,''wuwi! wuwi! wuwi! kino kitegeeza nti,''kino kibba inho! kibba! kibba!''
''Era nensonga lwaki Endogoyi aghoghoigana inho nga erira,maama yainhongola nga bamaliriza olufumo.
You are free to download, copy, translate or adapt this story and use the illustrations as long as you attribute in the following way:
Endogoyi ki eghoigana okughula Embalasi?
© African Storybook Initiative 2017
Creative Commons: Attribution 4.0
Source
www.africanstorybook.org