Omughala ayendebwa einho
Brian Wambi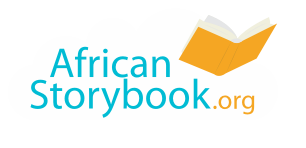 Jowani ono alina banina be mukaaga.
Abazaire be baamugha akasuwa.

Akenda inho.
Lwali lulala, mwaninha yaamenha akasuwa ke.
Jowani yali tasobola kukola kandi.

Yaalira! Yaalira!
Jowani yaalumuka.

Yaaniina omuti.
Abazaire be baamwagaana. "Ika ghansi," baamwegayirira.
Baaninha boona baayemba, "Ika ghansi."
Jowani yaatandiika okwemadulira ku lwembo.
Ighe Jowani aika. "Ika ghansi," yaayemba.
Mikwano gya Jowani gya yemba okutuusa bwe yaika okuva ku muti.
Buli muntu yaasanhuka inho era Jowani yaafuna akasuwa akayaaka.
You are free to download, copy, translate or adapt this story and use the illustrations as long as you attribute in the following way:
Omughala ayendebwa einho
© African Storybook Initiative 2016
Creative Commons: Attribution 4.0
Source
www.africanstorybook.org