Ebebech, omuvuzi oghepikipiki omugunha
Yirgalem Birhanu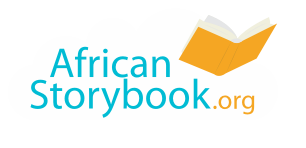 Epikipiki nekirumuka ekyemipiira esatu. Ekozesebwa mukutambula okwamungu okuva mukifo ekyekibuga okugya mukindhi.
Mubitundhu byeife, okuvuga mulimo gwabasaadha.
Lwali lulala, Abebech yasaba abazeire be ku mpiiya okugya mumisomo egy'okuvuga. Abazeire be bamukoba,''Gunho omulimo timukalamu gwa baghala. Abantu banayogera batya?''
Aye, Abebeche yaakoba,''Nhdhi nhobumalirivu okukola ebintu abantu abandhi byabakola.'' Yabalimba.
Abazeire be bemwikiriza okutandhiika okutwaala emisomo egyokuvuga.
Abebeche yamaliriza emisomo gye bulungi.

Abazeire be bateesa kukyokukola ekindhi.
Ekyeiraku baikirizagania omugulira epikipiki.

Kale, Abebeche yatandhiika okuvuga epikipiki ku luguudho lwa Debre Birhan.
Lwali lulala Abebeche yaaba nekilowoozo.

Yetimba einhuma ku pikipiki ye ekighandhiiko eky'eisimu lya.
Ekighandhiiko kyesoma,'' Ntwalira busa,abakazi ebendha, baamaama abakazaala n'abaana.

Abakazi ni ba maama abali n'abaana abalweire bonhaboonha bakubira Abebeche.
Abebeche yafuna empiiya mukutambuza abantu.

Yeyongera okuwaleza abantu ku busa abataali na mpiiya.
Abebeche yali musanhufu inho kulwo'mulimo gwe. Abakeire baamuwa ekabi. Bulimuntu yayogera kumulimo gwe ekiseera kyonhakyoonha.
You are free to download, copy, translate or adapt this story and use the illustrations as long as you attribute in the following way:
Ebebech, omuvuzi oghepikipiki omugunha
© African Storybook Initiative 2018
Creative Commons: Attribution 4.0
Source
www.africanstorybook.org
Original source
This story was developed at the Ras Abebe Library in Debre Birhan with the help of Janet Lee and funded by a grant from the International Library Cultural Exchange Interest Group of the Colorado Association of Libraries (USA).