Puusi dha Kelementi
Marleen Visser and Wiehan de Jager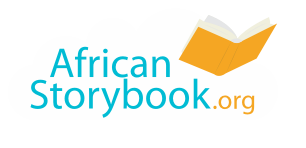 Kelementi ayenda inho puusi.

Munhumbaye mulimu puusi kamaala.
Kelementi ali ni puusi endirugavu ndala.

Puusi eno elya inho emmamba.
Ali ni puusi ndala embbede.

Eno elya buli kivaayo.
Puusi eyo okusatu, erumukira ku muti.

Puusi eno eraliira ku muti.
Kelementi aniina omuti. Alaliira ku muti ni puusi eyokusatu.

Maamawe alino okubayamba okwiika.
Kelementi ali ni puusi dhe ibiri engayavu.

Dheyanika mukasana bulidho.
Kelementi ali ni puusi dhe isaatu edhikola einho.

Dhigema empube mu ifumbiro obwire.
Kelementi ali nembwaye ndala. Erinalyayo ni Kuluma.

Kuluma azira mikwano. Bweyakoba.
Epuusi dha Kelementi nga tidhenda Kuluma.

Dhaamubinga mundhu. Kuluma yaalumuka.
Kelementi yayagaana Kuluma yamwiza eka. Puusi tidhali nsanhufu.

Tidhayenda kwiramu kubona Kuluma naire.
Kelementi ali ni puusi imeka?

Ali na puusi munaana.
Kelementi ali ne embwa imeka?

Ali na embwa ndala.

Kuluma aligha buti?
Oli ni puusi imeka eka?

Oli ni embwa imeka eka?
You are free to download, copy, translate or adapt this story and use the illustrations as long as you attribute in the following way:
Puusi dha Kelementi
© African Storybook Initiative 2015
Creative Commons: Attribution 4.0
Source
www.africanstorybook.org
Original source
http://paleng.weebly.com/.