Abbigairi omuvuzi gha bbajaaji
Yirgalem Birhanu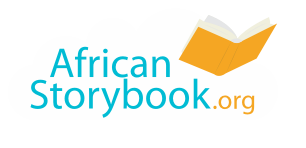 Bbajaaji kyabula kya mikede esatu. Kitera okutambula mu kibuga nga kyangugha kifo ku kifo.
Mu biketezo byaife, okuvuga mulimo gusinga kukolebwa basaadha. Abakazi tibagwetanira inho.
Lwali lulala, Abbigairi asaba bazaire be empiiya asome okuvuga.
Bazaire be ba mukoba, ''Omulimo guno ti mukalamu ku baghala.
Abantu banaakoba batya?
Aye, Abbigairi yaakoba, ''Ndi no obusobozi okukola ekintu kyona kyona abantu abandi kyebakola.'' Ya badwadwamiriza.
Bazaire be ba muganha okwinhama emisomo gyo okuvuga.
Abbigairi ya kenkuka mu ku tendekebwa.
Bazaire be begeyaamu ku kiki ekiiraku okukolebwa.
Olumalirira baikirizagania okumugulira bbajaaji.
Lunaku lulala Abbigaili afuna ekidhuubo ekinhuvu.
Yaatimbba einhuma gha bbajaaji ye ekighandiiko ekyaliku ni nambba ye eisimu lye.
Ekighandiiko nga kisoma, ''Ntambukiza busa abakazi abali amabunda, Abava Okuzaala na abaana.''
Abakazi na abazaire aba abaana abaabula bonabona nga bakubira Abbigairi.
Abbigairi yaafuna empiiya mu ku tambuza abantu.
Ye yongera okudhuna abantu eceere abaali nga bazira mpiiya.
Abbigairi yasanhuka inho no omulimo gwe. Abakulu mu myaka ba mugha emikisa. Buli muntu yaayogeranga ku mulimo gwe buli kiseera.
You are free to download, copy, translate or adapt this story and use the illustrations as long as you attribute in the following way:
Abbigairi omuvuzi gha bbajaaji
© African Storybook Initiative 2018
Creative Commons: Attribution 4.0
Source
www.africanstorybook.org
Original source
This story was developed at the Ras Abebe Library in Debre Birhan with the help of Janet Lee and funded by a grant from the International Library Cultural Exchange Interest Group of the Colorado Association of Libraries (USA).