Naani omufuzi anairirira?
Salim Kasamba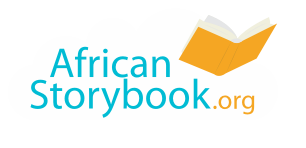 Kyabazinga Wampala yali alikukairigha.

Aja kulonda atya kyabazinga anairirira?
Kyabazinga Wampala yayeta ba Wansolo ku kamoolo.

Ysalagho alangirire entegeka ye.
Akamoolo bwe kaawa, Kyabazinga Wampala yayogera.

Ba Wansolo baawulirisa.
Yakoba ati, "Kusinganwa n'okuja okusalagho oyo aja okuba kyabazinga airirira."
Anaabala okutuuka ku ikumi nga eifumo likaali kugwa naaja okuba kyabazinga.
Wandhovu yaasega abandi boonaboona ku mbali nga akoba ati, "Ninze asinga kuba mubba. Ninze nsaine okuba kyabazinga."
Wandhovu yabala kutuuka bwa ku ina.

Eifumo lyagwa.
Wankula yaasindikasindika abandi boonaboona nga akoba ati, "Ninze asinga maani. Ngwaine okuba kyabazinga."
Wankula yabala kutuuka ku mukaaga.

Eifumo lyagwa. Yaavaagho.
Boonaboona beebuuza bati, "Wandhovu omubba ni Wankula ow'amaani balemereirwa. Naani aghanga okughangula?"
Wairike yabala, "Ndala! Ibiri! Isatu! Ina! Itaanu! Mukaaga! Musanvu!"

Eifumo lyagwa. Wairike yaalira.
Kyabazinga Wampala yaakoba ati, "Wairike, omukisa oba namulala gwonka."

Wairike yaavaagho.
Ba Wansolo abandi baatoolera okuvaagho.

Agho ka Wampongo mu butono bwako kaakoba kati, "Kangezeeku."
Kyabazinga Wampala yaakaabuka ati, "Mughe Wampongo omukisa. Leka agezeeku."
Wampongo yaakoba ati, "Eitaanu n'eitaanu dhiba ikumi."

Eifumo lyagwa ghansi.
Okusinganwa kwayoleka ensolo esinga kuba ngezi.

Wampongo yafuuka omufuzi omukazi eyairirira Wampala.
You are free to download, copy, translate or adapt this story and use the illustrations as long as you attribute in the following way:
Naani omufuzi anairirira?
© African Storybook Initiative 2017
Creative Commons: Attribution 4.0
Source
www.africanstorybook.org