Ebigere,emikono no mutwe!
Brian Wambi, Kathy Arbuckle, Sarah Bouwer, Selina Masego Morulane, Silva Afonso, Vusi Malindi, Vusumuzi Malindi and Wiehan de Jager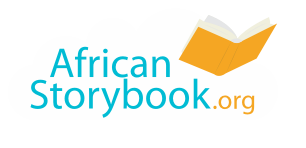 Nkozesa ebigere okulumuka,okutuuma,no kusamba.
Nkozesa emikono okulya,okukola,no kughanhika.
Aye omutwe gwamugaso inho okusinga ebigere oba emikono.
Omutwe gulina amaiso.Gubona na maiso
Omutwe kulina enhindo.Mpunhiza na nhindo dhange.
Omutwe gulina amatu.mpulira na matu gange.
Omutwe gulina olulimi.Ndegaku omunhu ne biwoma
Omutwe gulina omunwa.Twogera na munwa.
Omutwe gulabirira omubiri gwona gwona!
You are free to download, copy, translate or adapt this story and use the illustrations as long as you attribute in the following way:
Ebigere,emikono no mutwe!
© African Storybook Initiative 2015
Creative Commons: Attribution 4.0
Source
www.africanstorybook.org