Omukulu W'eirike
Isaac Okwir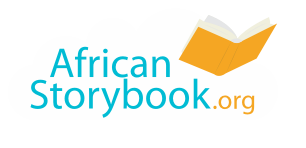 Omunywi yaali nsude munene. Yaali mutulugunyi.
Lyabbaire ikulu lya malike.
Abamwabiraku bamughaire olugoye olwenjawulo.
''Ngiza kwambala luno okumutwe gwange,''Omunywi nakoba
''Buli muntu ayabire okunkola gyange. Timwambuulya!'' Omunywi na kaabuka.
Buti, abagoberezi be bamwabiireku. Omunywi obwatuuma, ni gyituuma.
Aye enkoofiira okumutwe gwa Munywi yaali enyweire.
Yekwaite okumutwe aghaigulu. Ensude ni gyekwata okumitwe.
''Kino kiruma,'' Omunywi yakobere,'' gyaibbiirye.
''Kino kinyweire inho!'' kino kinyweire inho,'' gyaibbiirye.
Omunywi yagwire aghansi, ghaigulu ghekimante. Gyona gyona gyamwibbiire.
Omukulu gh'ensude yafiire. Abagoberezi be kyabalumire, aye babbairegho.
You are free to download, copy, translate or adapt this story and use the illustrations as long as you attribute in the following way:
Omukulu W'eirike
© African Storybook Initiative 2016
Creative Commons: Attribution 4.0
Source
www.africanstorybook.org
Original source
www.ethiopianfolktales.com