Omukulu gha amalike
Isaac Okwir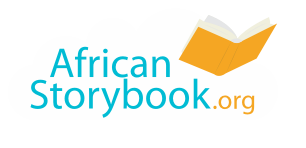 Kyagaba kyali kirike kibbede. Yali nga atisaatisa.
Abagoberezi be baamuwa olugoye nga lwa ndhawulo.
"Ngya kwambala luno ku mutwe," Kyagaba ne yakoba.
"Buli muntu goberera amateeka gange. Ti mumbuuza nze!" Yaghoghoigana.
Kale, abagoberezi baamugondera. Kyagaba bwe yabuuka mu ibbanga, bulyomu yaabuuka.
Aye akagoye Kyagaba keyeesiba ku mutwe, kaali kamutipye.
Yaagema ku mabwa ag'okumutwe. Amalike gaagema ku mitwe goona.
"Kino kiluma," Kyagaba ne yakoba. "Kino kiluma." Byoona byairamu kyene ekyo.
"Kino kinhwevu!" kino kinhwevu," era baibira.
Kyagaba yaagwa ghansi, okuva ghangulu. Boona era baamwibira baakikola.
Omukulu gha amalike yaafa. Abagoberezi be baanolwa inho, aye baasigalawo.
You are free to download, copy, translate or adapt this story and use the illustrations as long as you attribute in the following way:
Omukulu gha amalike
© African Storybook Initiative 2016
Creative Commons: Attribution 4.0
Source
www.africanstorybook.org
Original source
www.ethiopianfolktales.com