Abby, dereva wa kike wa tuktuk
Yirgalem Birhanu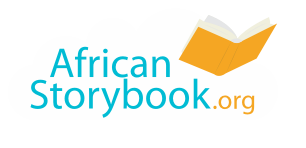 Tuktuk ni gari lenye magurudumu matatu.

Linatumika kwenda sehemu moja hadi nyingine kwa haraka.
Katika jamii nyingi, uendeshaji gari la abiria ni kazi inayofanywa hasa na wanaume.

Wanawake hawajihusishi sana nayo.
Siku moja, Abby aliwaomba wazazi wake fedha. Alitaka kulipia mafunzo ya udereva.

Wazazi wake walisema, "Kazi hii si nzuri kwa wanawake. Watu watasemaje?"
Abby alisema, "Ninaweza kufanya kazi yoyote inayofanywa na watu wengine."

Alifaulu kuwashawishi. Wazazi walimruhusu akaanza kujifunza udereva.
Abby alikamilisha mafunzo hayo vizuri.

Wazazi wake walijadiliana namna ya kumsaidia zaidi.
Baadaye, walikubali kumnunulia tuktuk.

Abby alianza kuendesha tuktuk yake mjini Sokomoja.
Siku moja alipata wazo zuri.

Aliweka tangazo kwenye mlango wa nyuma. Tangazo lilikuwa na namba yake ya simu.
Tangazo lilisema, "Ninawasafirisha wanawake waja wazito, akina mama waliojifungua, na watoto, bila malipo."

Abby alianza kupokea simu kutoka kwa waliohitaji kusafirishwa.
Abby alipata pesa kwa kuwasafirisha watu.

Hata hivyo, aliendelea kuwasaidia wasiokuwa na fedha zozote.
Abby aliifurahia kazi yake. Watu wakongwe walimtakia baraka. Kila wakati wanakijiji waliongea kuhusu kazi yake.

Abby aliwaambia, "Mtu huvuna anachopanda!"
You are free to download, copy, translate or adapt this story and use the illustrations as long as you attribute in the following way:
Abby, dereva wa kike wa tuktuk
© African Storybook Initiative 2018
Creative Commons: Attribution 4.0
Source
www.africanstorybook.org
Original source
This story was developed at the Ras Abebe Library in Debre Birhan with the help of Janet Lee and funded by a grant from the International Library Cultural Exchange Interest Group of the Colorado Association of Libraries (USA).